Six people have been killed after terrorists in Afghanistan took control of the luxury Intercontinental Hotel in Kabul.
Men armed with grenade launchers and other weapons stormed the hotel in the country's capital on Saturday (20 January) at 9pm. They took more than 150 guests hostage, including about 40 foreigners.
Afghan forces ended the siege on Sunday (21 January) morning after a 12-hour standoff. Troops were dropped onto the roof to rescue the hostages, while guests were using bed sheets to climb down from their windows.
According to Afghanistan's Tolo News, there were at least five men involved in the siege. The Intercontinental Hotel in Kabul is not connected to the commonly-known worldwide chain.
Aziz Tayeb, the regional director of Afghan Telecom, was one of the guests caught in the siege. He told AFP news that he saw the men arrive while he was heading towards the exit. "Everything became chaotic in that moment," Tayeb said.
"I hid behind a pillar and I saw people who were enjoying themselves a second ago screaming and fleeing like crazy, and some of them falling down, hit by bullets."
Another guest told AFP that they were hiding in their rooms while they could hear the gunfire from below. Black smoke and flames could be seen coming out of the hotel.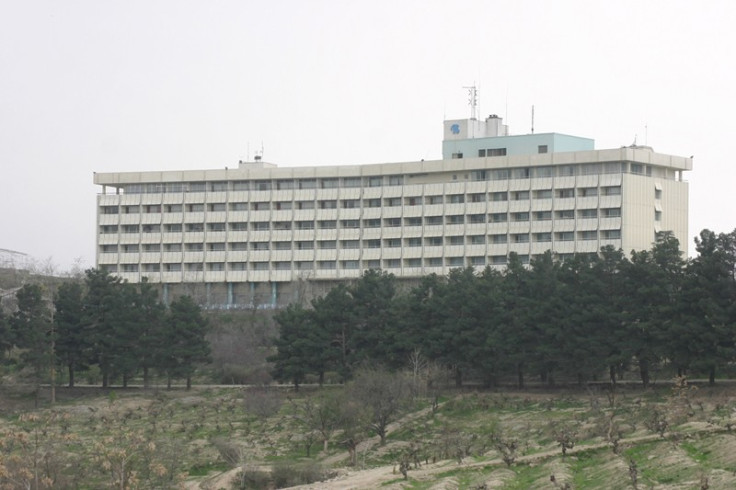 Just last week (18 January), the US embassy issued a warning to travellers about a potential upcoming terrorist attack in a Kabul hotel. "We are aware of reports that extremist groups may be planning an attack against hotels in Kabul," the warning stated.
"These groups may be targeting public gatherings/demonstrations, government facilities, transportation, markets, and places where foreigners are known to congregate."
No terrorist group has yet claimed responsibility for the attack. It is believed that they were able to enter the hotel through a backdoor in the kitchen.