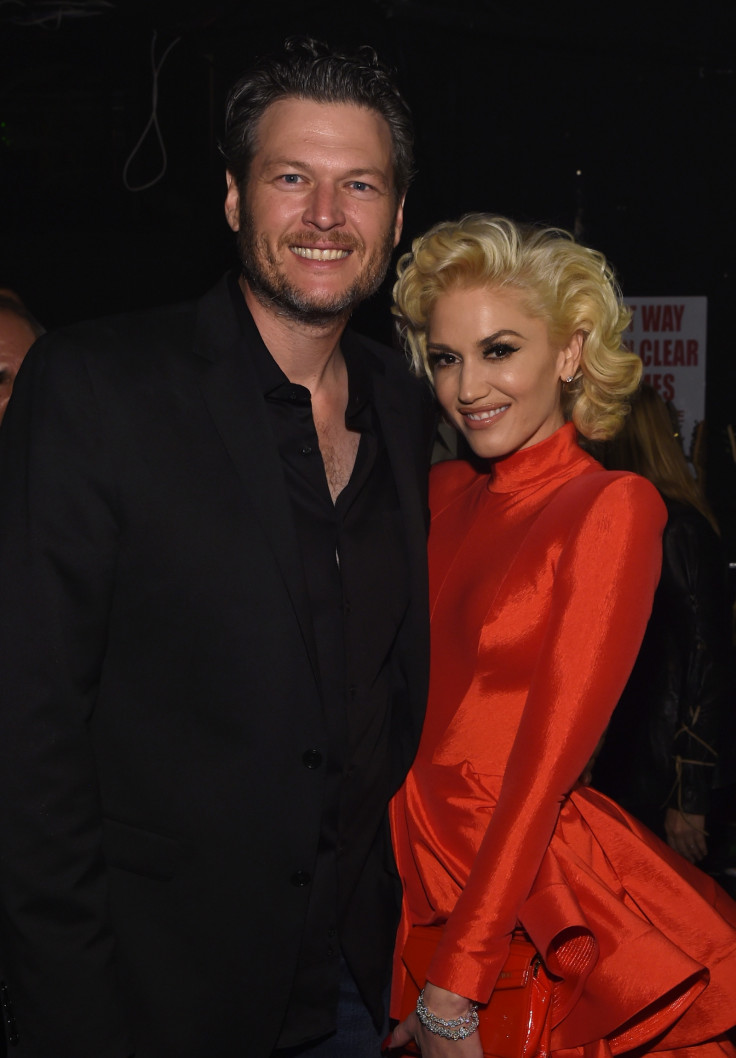 Gwen Stefani and Blake Shelton have never shied away from showing off their affection for one another in public. And it was no different for the couple during an outing with the Hollaback Girl hitmaker's children at Disneyland on Wednesday (12 October).
The No Doubt lead singer and the country singer were reportedly spotted kissing, holding hands and wrapping their arms around one another during their outing at the amusement park in Anaheim, California.
"Gwen [Stefani] and Blake [Shelton] had the most romantic day ever at Disneyland and visiting her old childhood home yesterday. Gwen shared Disneyland, a place she had grown up going to, with Blake who had never been before. Blake looked genuinely happy and in love with Gwen. He held her hand walking around the amusement park, pulling her in close and stealing kisses whenever he could," a source told HollywoodLife.
During their walk around the theme park, the 40-year-old singer, who has taken up the role of a father figure for the songstress's children, was also spotted carrying Stefani's youngest son, Apollo. Stefani and former husband Gavin Rossdale share three children: Apollo, 2, Kingston, 10, and Zuma, 8.
"Gwen's kids were with the happy couple as they went on almost every ride together, including the dizzying, famous Teacups ride!" the source told the gossip site.
For the outing, the 47-year-old singer was dressed in a denim mini-skirt, which she paired with a black sleeveless T-shirt, while Shelton sported a blue shirt, which he paired with blue jeans and a trucker cap.
Stefani has shared a photo from their outing on Snapchat, wherein she can be seen wearing adorable Minnie ears while posing next to a Halloween-themed Donald Duck. She also gave her boyfriend and children a quick trip down memory lane as she showed them her childhood home on Beacon Street.
The couple started dating after meeting on the sets of the Voice in 2015.