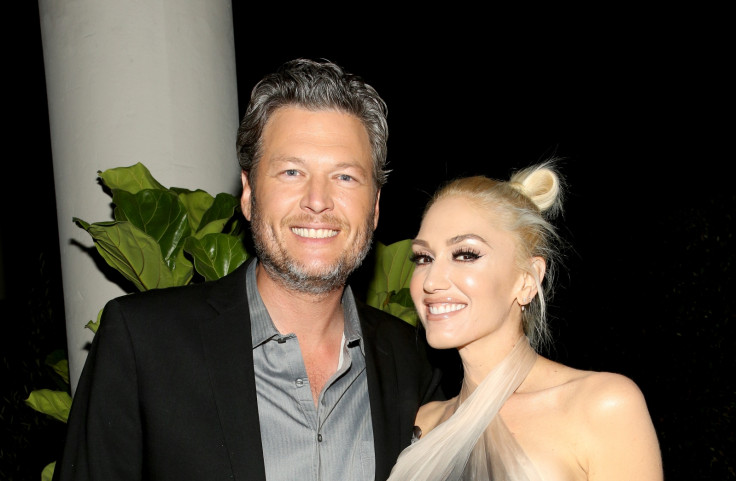 If there's one Hollywood couple who has survived the rough year of break-ups and splits it is music duo Gwen Stefani and Blake Shelton. After battling through heartbreak and divorce, the two found love on the set of The Voice, and now that they are back again as coaches, Stefani admits she feels a little nervous.
The mother-of-three might be a little wary of working with her beau on the NBC music competition, but at the same time she counts every moment spent with Shelton as a "blessing".
Dressed in a slime-themed Jeremy Scott outfit, Stefani adorably gushed about her boyfriend and co-judge at the Nickelodeon Kids' Choice Awards on Saturday, 11 March.
"I feel like when we were coming back this season, I was a little nervous," the Hollaback Girl hitmaker told Entertainment Tonight.
Her anticipation seems justified considering Stefani will now have to juggle between her steady romantic life with Shelton and working in a professional setting on the show.
"I was like, 'This is going to be weird!' But, you know, the show is so real. All it is is us just being there and being us. So, it's been really fun," the 47-year-old revealed adding, "Obviously, any time I can be around Blake is a blessing."
Although Stefani wasn't accompanied by her country singer beau at the Los Angeles event, she still had fun company during the weekend – her three sons Kingston, 10, Zuma, 8, and Apollo, 3. The songstress' fun-filled Snapchats were further proof that she had a blast attending the show with her family.
"It was kind of last minute, so that makes it even more exciting," Stefani explained. But, when asked to dish out some parenting advice, the supermom seemed hesitant.
"I don't give advice about anything, ever, ever, ever. I'm just so blessed to have them," she said. "I have so much fun. They're definitely hard work but it's a lot of fun."
The songstress rocked green highlights with her quirky attire to present the Favorite Animated Movie Award on Saturday.