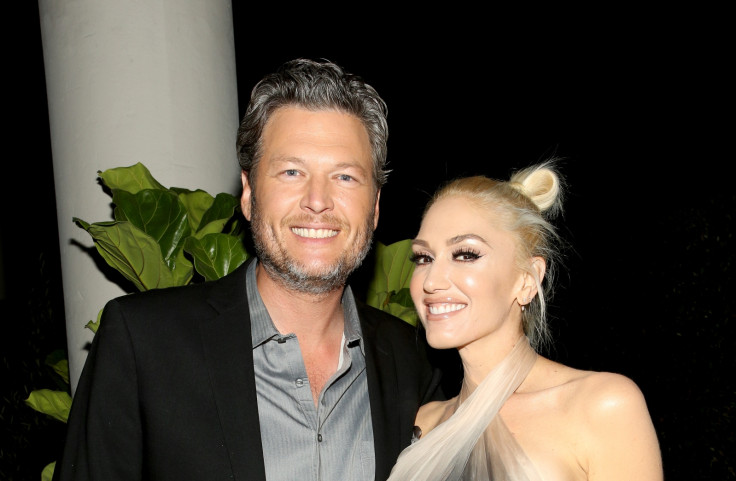 Decked in blush fairy-tale attire, Gwen Stefani made an impressive appearance at the Glamour Awards in Los Angeles, California on 14 November. But, it was not just her mesmerising style that garnered attention, her heartfelt speech while accepting the Woman of the Year award was equally in the limelight as she took the opportunity to thank her boyfriend Blake Shelton for all his support.
The 47-year-old songstress cut a striking figure as she walked down the Glamour's red carpet in her cross-neck gown from the Marchesa's Spring 2017 collection.
Apart from the delicate halter pattern, the dress also featured a subtle ombre bodice, further accentuating the Used To Love You singer's svelte physique.
While Stefani put her most stylish foot forward on the red carpet, she made quite an impact on the stage as she paid a loving tribute to her boyfriend Blake Shelton. "To Blake Shelton, thank you so much for kissing me back to life," she was quoted as saying.
Stefani and Shelton started dating after meeting on the sets of The Voice last year, after both the stars had ended previous relationships. While the mother-of-three had split from her husband Gavin Rossdale, Shelton too had announced his divorce from wife Miranda Lambert a month earlier.
Over the period of time, this power music couple have progressed in their relationship, which is reflected by their frequent PDA-filled outings and get-togethers. So much so, that The Sweet Escape songstress could not help gushing about her boyfriend at the Monday event.
"It's incredible to have a best friend like that guy," Stefani said adding, "He's an amazing person."
She also credited her music for helping her get through the rough patch in her life. "I was so blessed to have music as an outlet and to be able to share my story and to get all that love. It was basically like giving and receiving of love all year long through music."