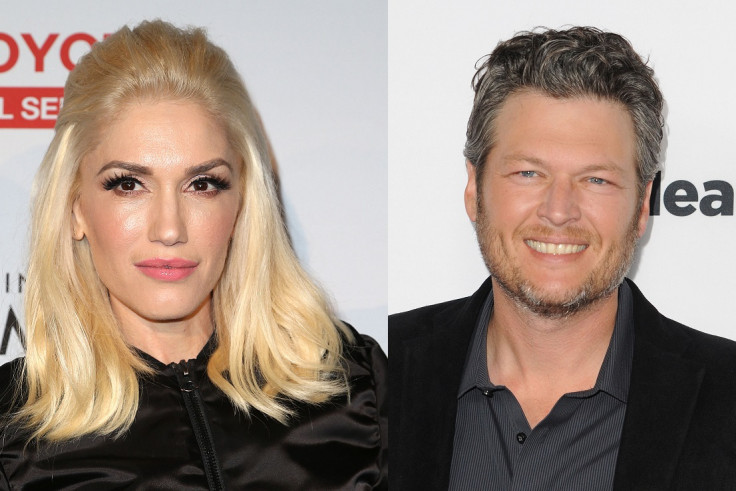 Rumour mills are in overdrive suggesting that No Doubt lead singer Gwen Stefani is trying to get pregnant along with her boyfriend Blake Shelton. The 46-year-old songstress has three children from her previous marriage with husband Gavin Rossdale, while Shelton, who was previously married to singer/songwriter Miranda Lambert, does not have any children.
A source close to Stefani told Us Weekly that the couple are openly taking about having a baby together.
"[They] talk openly about their future together," the source was quoted as saying. "They say things like, 'When we get married...' all the time."
The Hollaback Girl hit-maker – who split from Rossdale after 13 years of marriage – "is totally smitten and wants to have a baby with Blake," the source continued. However, Stefani also seems to have her own motive and that is to have a daughter. "She wants a girl," the insider said. "Gwen says she wants to give Blake his own kid."
Apparently, the 39-year-old country singer always wanted a child of his own, which was a part in his separation from Lambert after four years of marriage.
"Blake was dying to have kids, but Miranda kept putting it off," another source said. "Blake always wanted a family, and it's looking like he got one."
Meanwhile, Shelton has been playing dad to Stefani's three children: Kingston, 10, Zuma, 7, and Apollo, 2. "The boys love him," a source had said earlier.
Stefani and Shelton recently celebrated Kingston's 10th birthday together and indulged in some fishing and went on dune buggy rides. Shelton also took the birthday boy and Stefani on a helicopter ride.
Stefani and Shelton have been together for six months after meeting on the sets of The Voice.