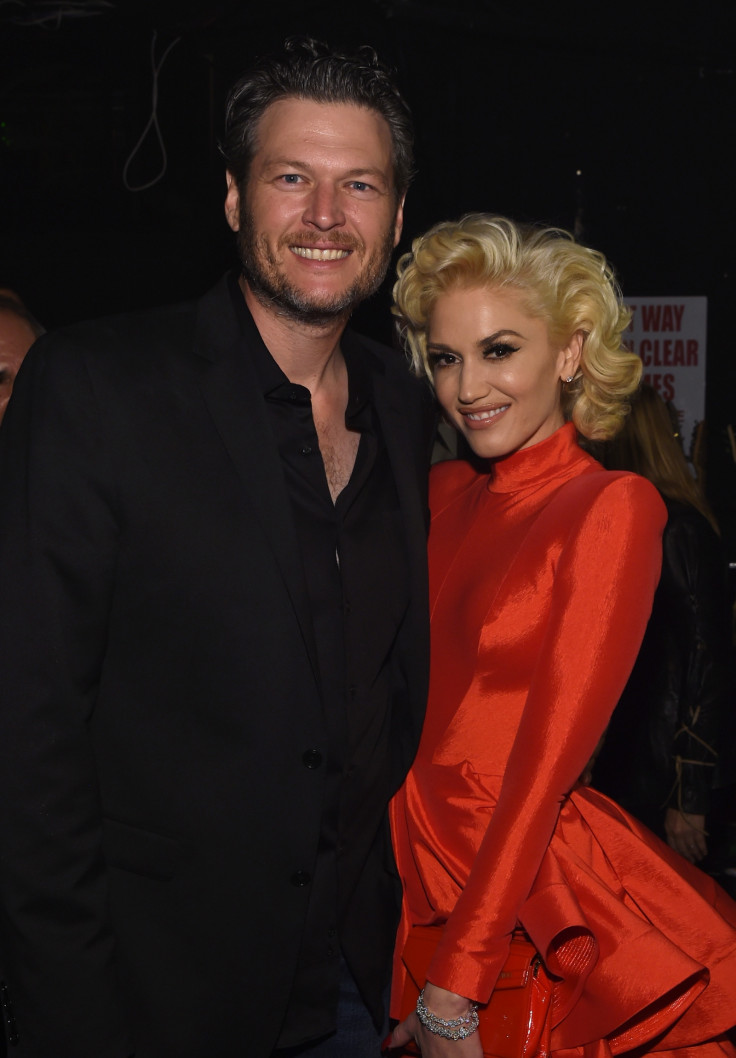 Blake Shelton took to social media to wish girlfriend Gwen Stefani a very happy 47thbirthday on Monday (3 October). The country singer wrote on Twitter: "Happy Birthday @gwenstefani and congrats on the debut of @KuuKuuHarajuku!!!!"
According to E! News, the lead singer of No Doubt has not replied as yet to the 40-year-old singer's post on the microblogging site.
Nonetheless, Stefani shared a video on Snapchat to give fans a glimpse of how she celebrated her big day. In the video, she can be seen sporting a sparkling tiara, while cookies, cake and pies can be seen on the table. "It's my b day," Stefani wrote along with the video.
In another video Stefani gave a quick overview of the dessert table. "My mom just brought me three pumpkin pies. Shelly got me the cake and that's Stella's cake and some strawberries," Stefani said. (Via The Daily Mail)
Ellen DeGeneres also wished the Sweet Escape hitmaker with a playful animated GIF of herself popping out of a cake. "Happy birthday to my friend, @GwenStefani! This GIF is bananas," the daytime TV host wrote on Twitter.
When Stefani appeared on The Ellen DeGeneres Show in September, the host had taken it upon herself to find out whether the songstress was planning to marry Shelton. However, Stefani just laughed it off.
"I just need to know so I can clear that schedule," DeGeneres had asked jokingly. "Oh, you're crazy," Stefani told her. "Just let me know," said DeGeneres, to which Stefani replied, "OK. I'll let you know."
Shelton and Stefani have been dating since meeting on the sets of The Voice.