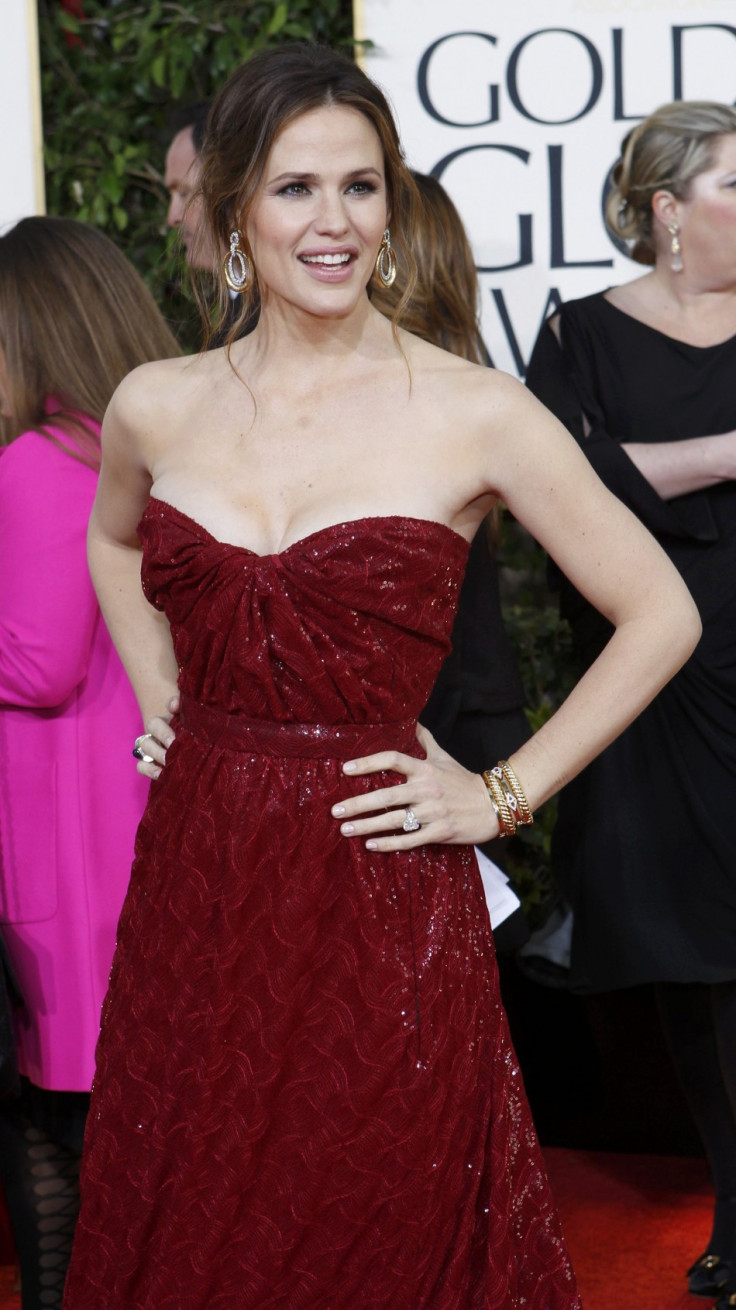 Celebrities are often hounded by pesky shutterbugs looking for a scoop. And it has been no different for Jennifer Garner, more so following her split from Ben Affleck in June 2015. But on 3 October the Miracles From Heaven actress gave the unrelenting paparazzi something to talk about when she jokingly said she was dating Brad Pitt.
According to E! News, the 44-year-old actress quipped about dating the Allied star when she and her female friend were being followed by paparazzi as they headed towards their car after their workout in Los Angeles.
"Brad Pitt and I are dating," Garner said. (Via E! News) "You're dating Brad Pitt?" one videographer asked, to which Garner laughed and said: "Yeah!"
The 52-year-old actor recently split with Angelina Jolie after 12 years together. The former couple were married for two years before the Maleficent actress filed for divorce, citing irreconcilable differences on 19 September. Reports have claimed Pitt has been allowed to visit his children under supervision. Moreover, the two are reportedly negotiating the terms of their divorce settlement privately.
In Vanity Fair's March 2016 issue, Garner had compared the public interest her separation from Affleck had garnered to that of Pitt and Jennifer Aniston.
"When Jen Aniston and Brad Pitt broke up, I was dying to see something that said they were getting back together," she admitted to the magazine.
In a recent interview with NBC's Today, Garner said she has been trying "to be the best version" of herself for the sake of her children, whom she and the Batman v Superman: Dawn Of Justice actor have been co-parenting despite their split.
The two share three children — daughters Violet (10) and Seraphina (7), and son Samuel (4). The former couple have not filed for divorce and are said to be living together.