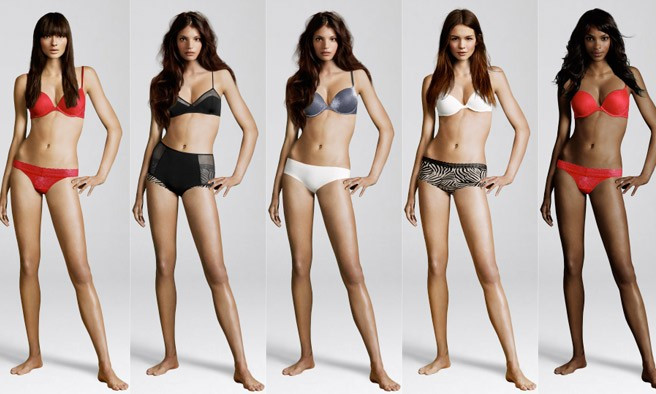 H&M has come under fire for using computer generated models to display clothing on its website.
The high street retailer was forced to admit that it had used virtual models rather than real woman to promote its swimwear and lingerie range.
The digitally fabricated models provoked outrage when consumers realised that the body suspiciously remained the same throughout the site while only the heads or skin tones changed.
The fashion chain has now faced criticism from advertising watchdogs who claim that the company is creating unrealistic physical ideals.
H&M defended its use of the virtual models by arguing that it used the fake body to draw attention to the clothing, not to draw attention to the models.
According to the Swedish tabloid Aftonbladet the company's spokesman said: 'It's not a real body, it is completely virtual and made [by] ​​the computer.
"We take pictures of the clothes on a doll that stands in the shop, and then create the human appearance with a program on [a] computer.
The retailer's spokeperson added: "It's not about ideals or to show off a perfect body, we are doing this to show off the garments."