Hackers' typo botches $1bn cyber heist targeting Bangladesh bank and New York Federal Reserve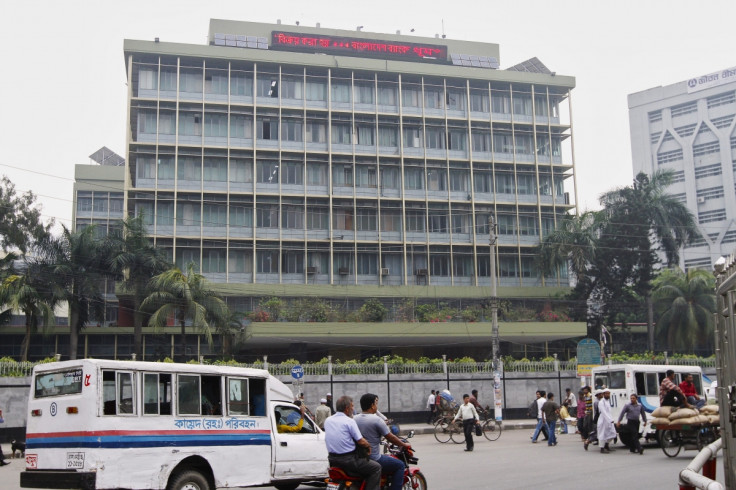 Hackers would have stolen $1bn (£700m; €890m) in an online heist last month involving the Bangladesh central bank and the New York Federal Reserve if it had not been for a crucial spelling mistake.
The unknown thieves still managed to get away with $80m (£56m: €71m), making it one of the largest known bank thefts in history.
According to banking officials, the hackers misspelled the word "foundation" when trying to steal from the Shalika Foundation. They actually wrote "fandation" which then prompted a routing bank, Deutsche Bank, to seek clarification from Bangladesh central bank, which halted the transaction.
The hackers had initially breached Bangladesh Bank's online systems and stole credentials for payment transfers. The thieves then made over 30 requests for the Federal Reserve Bank of New York to transfer money from the Bangladesh Bank's account to entities in the Philippines and Sri Lanka.
Speaking to Reuters, two senior bank officials said that four requests to transfer a total of about $81 m (£57m; €72m) to the Philippines went through. But on the fifth attempt, to transfer $20m (£14m; €18m) to a Sri Lankan non-profit organisation, the hackers misspelled the name of the NGO.
The hacking had occurred at some point between 4 and 5 February this year when an investigation was launched to find the perpetrators. Bangladesh Bank says its has recovered some of the money and is trying to recover more from the Philippines.
The attempted transactions were coupled with an unusually high number of payment instructions to private entities which raised suspicions at the New York Fed, which also alerted the Bangladesh Bank. The source said that the bank has billions of dollars in an account with the Fed, supposed to be for international settlements.
According to the officials the total the transactions that were stopped by the banking institutions totalled $870m (£609m; €777m). According to the news organisation Bangladeshi Finance Minister Abul Maal Abdul Muhith said that the country may resort to suing the Fed to recover the money. "The Fed must take responsibility," he said.
© Copyright IBTimes 2023. All rights reserved.