Key officials from the US government have elaborated on plans to deploy sophisticated hacking activity and "offensive cyberwarfare" to combat the rising threat of the Islamic State (Isis/Daesh). The usually secretive US intelligence community has, in recent weeks, openly discussed how it intends to enlist military hackers to disrupt communications with the aim of helping local forces take back key cities in Syria and Iraq from the terror group.
While the US has efficiently used cyber-tactics during war since the invasion of Iraq back in 2003, Defence Secretary Ashton Carter has now outlined how US Cyber Command, established in 2009, is playing an increasing role in military operations.
He said during this year's RSA Conference in San Francisco: "We're going to defeat ISIL. I'm looking for all the ways I can accelerate that defeat. We are using our cyber [capabilities] to interrupt their ability to command and control their forces, to make them doubt the reliability of their communications [and] take away their ability to control the local populace."
According to MIT Technology Review, Carter also said that in future it would make sense to separate the operations of Cyber Command and the National Security Agency (NSA) – which are currently both spearheaded by the same leader, Admiral Michael Rogers. However, he added that it remains unclear how this newly independent cyber division would be structured. "I'm not sure how much it's going to be a uniformed force, a civil force, a contracted force," he said. "It's not necessarily a traditional military organisation."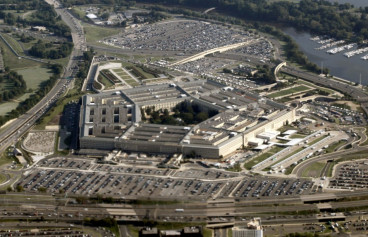 Expansion of

cyber

-ops
Meanwhile, in a separate briefing at the Joint Base Lewis-McChord in Tacoma, Washington on 4 March, Carter said the US National Guard could be used to combat IS. Currently, the National Guard is a reserve military force that can be mobilised during times of emergency however one unit, called the 262nd squadron, has been touted as potentially joining cyber-ops in the near future.
As reported by Reuters, the 262nd squadron is a 101-person team that includes employees of Microsoft Corp and Alphabet Inc's Google and is well-known for finding security flaws and vulnerabilities. Carter said the unit is not yet engaged in "offensive cyber missions" but claimed that could quickly change.
"Units like this can also participate in offensive cyber operations of the kind that I have stressed we are conducting, and actually accelerating, in Iraq and Syria, to secure the prompt defeat of ISIL, which we need to do and will do," he explained. "We're looking for ways to accelerate that, and cyber's one of them. [The unit] brings in the high-tech sector in a very direct way to the mission of protecting the country. And we're absolutely going to do more of it."
Recently, the White House also enlisted the help of major technology firms including Microsoft, Facebook and Twitter to aid in a clamp down on the online spread of IS, which frequently uses the web as a tool for propaganda.
"The US government recognises that these private sector actors, which include NGOs, social media companies and content producers, have a crucial role to play in developing creative and effective ways to undermine terrorist recruiting and counter the call to violence," said Marc Raimondi, the Justice Department's national security spokesman, at the time.