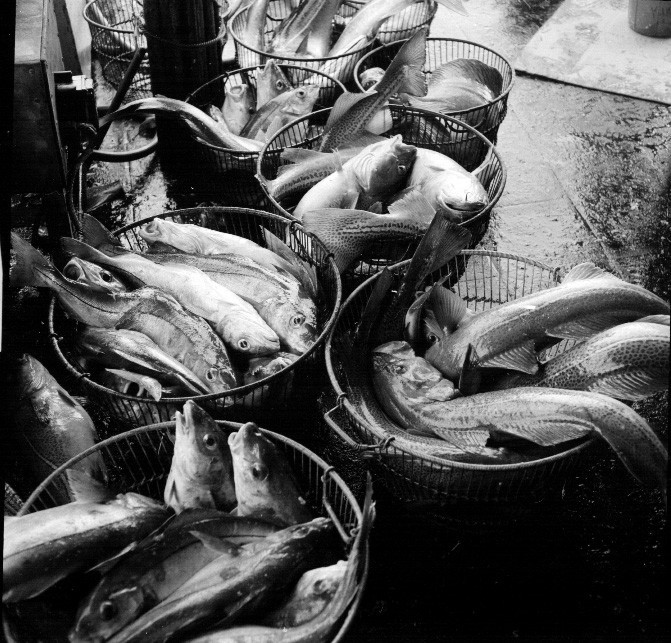 A major row is set to explode after the Marine Conservation Society recommended that haddock, the most popular fish in the UK, be taken off the sustainable seafood list, claiming that stocks had fallen below acceptable levels in 2016.
The charity said the move was aimed at increasing the number of breeding-age fish. Haddock is one of the UK's 'big five' marine species eaten alongside cod, tuna, salmon and prawns.
The charity is now urging people to ask for "green-certified" haddock, effectively those caught in the northeast Arctic and Iceland, when buying this species. Alternatively, it recommends other fish on the green list such as coley, mackerel and hake.
The charity said that two North Sea and west Scotland fisheries have been given an amber warning after scoring just four in the MSC's Good Fish Guide. The scale ranges from one to five, with one being most sustainable and five classed as "a fish to avoid".
Another Scottish fishery has a three rating, which means that its haddock has now been classed as one 'to eat only occasionally' - a downgrade from its previous "good to buy" ranking.
"These fisheries are in a more exposed position than previously thought, and we want people to make the most responsible decision when choosing fish and go for green-rated fish," said Samuel Stone, head of fisheries and aquaculture at the charity.
However, he insisted: "The haddock population hasn't suddenly crashed and there, is in fact, evidence that the stock will increase by a meaningful amount this year."
Scottish fishermen urge public to ignore charity
Yet the move has sparked anger and Scottish fishermen have a different advice for the public: ignore what the charity is saying.
Bertie Armstrong, chief executive of the Scottish Fishermen's Federation, accused the Marine Conservation Society of "dressing advocacy up as science" and said the advice given could be damaging and result in haddock already caught being left to rot on fish counters.
Dismissing the low stock accusation, Armstrong said: "We have gone to enormous lengths to maintain fishing stocks, including haddock. We completely reject this [downgrade], it's silly, it's unhelpful, and the public should ignore it."
He insisted that all Scottish fisheries follow the fishing limits set out by the Marine Stewardship Council and added that it is unlikely that the fish-loving British public will be put off eating haddock.
"Fish customers rightly trust their supplier to be responsible. This downgrade is something of a nothing, they do it every year, it's absolutely meaningless and counterproductive if anyone pays any notice."
EU failing properly to manage fish stocks?
Meanwhile Oceana, the conservation which seeks to protect the world's oceans, claims that the EU is still failing properly to manage fish stocks.
In December last year, Europe's ministers approved a new fishing quota, paving the way for British fishing fleets to reel in higher quantities of cod, haddock and sole in 2017.
But scientists claim that the EU quotas for 2017 are in contravention of the reforms to the common fisheries policy, which aim to ensure that the levels of sea catch are sustainable by 2020. They claim that nearly two-thirds of European fish stocks are overfished and 85% are below healthy levels.
"It's not just environmentally irresponsible, it's economically irresponsible, as according to our data more, not less, fish could be available if stocks are managed sustainably," Oceana commented.