Haiti resorts to mass graves as Hurricane Matthew death toll rises to 1,000
Officials are concerned that the bodies are beginning to decompose.
Haiti has begun using mass graves to bury the dead in the aftermath of Hurricane Matthew as the death toll rose to 1,000 people.
Hurricane Matthew was the most powerful storm to hit the Caribbean in nearly a decade, bringing torrential rain, deadly winds of up to 145mph (233kph) on the island nation of Haiti last week. Government officials told Reuters on 9 October that they had started to bury the dead in mass graves in Jeremie as the bodies were beginning to decompose.
A tally conducted by Reuters has estimated that 1,000 people were killed during the storm. However, the central civil protection agency has listed the death toll at 336 due to a slower count that requires them to visit each village before they are able to confirm the numbers.
Kedner Frenel, the most senior central government official in the Grand'Anse region, said that there were now growing concerns in the country about the spread of cholera. Authorities have been told to focus on getting water, food and medication to the thousands of people who have been forced to live in temporary shelters following the storm.
The government dispatched a number of teams to the southwestern tip of Haiti over the weekend, where the cholera outbreak was worst. The disease can cause death within hours if left untreated and is spread through contaminated water, which is building up after flooding caused by Hurricane Matthew.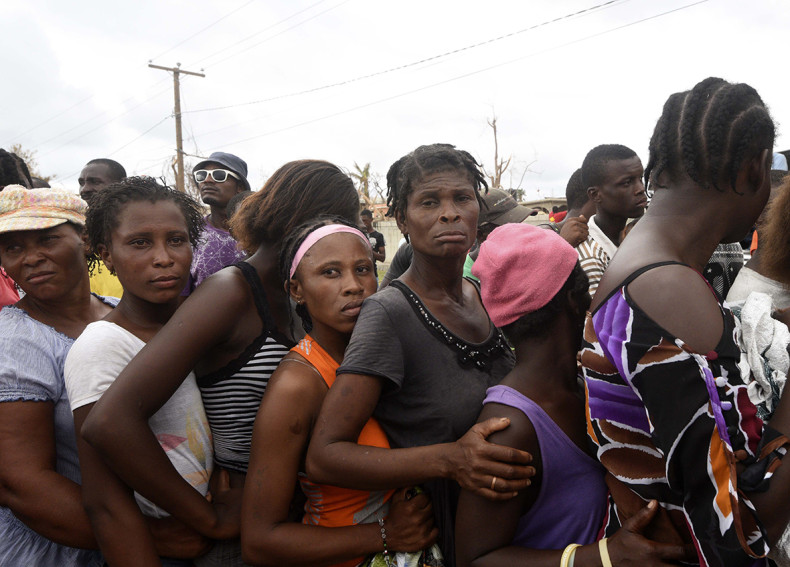 Government sources have revealed that at least 13 people have already died from cholera as flood water continued to mingle with sewage. Shortages of medical supplies have also increased the difficulty in fighting the infection.
The United Nation's Central Emergency Response Fund has said that 27,000 cholera cases have been reported in Haiti in 2016, with more than 240 cholera-related deaths. They have now expressed concerns that Hurricane Matthew will "significantly worsen the situation" and "increase the risk of a larger outbreak".