Iranian Muslims will not be able to perform this year's traditional pilgrimage – the Hajj – after the Iran and Saudi Arabia failed to reach an agreement on security issues. The announcement came as an Iranian delegation left Saudi Arabia on 28 May after negotiations failed.
Agreements had been reached in some areas, including the use of electronic visas that could be printed by Iranian pilgrims, as Saudi diplomatic missions remain closed in Iran. However, Iranian Minister of Culture and Islamic Guidance Ali Jannati blamed Saudi Arabia for trying to sabotage talks.
"Performing the Hajj ritual this year is virtually impossible," he was quoted by state-run Press TV as saying. "Given the way Saudi authorities treated Iranian delegates and talked to them during two rounds of negotiations as well as in view of their sabotage and obstacles they created, unfortunately, Iranian pilgrims cannot go to Hajj this year," he added.
On the other hand, Saudi officials blamed the Iranian delegation for lack of real interest in reaching an agreement. "We witnessed a lack of seriousness by the Iranian side in dealing with the issue. It is yet another attempt by them to politicize the hajj," Abdulmohsen Alyas, an under-secretary at Riyadh's Information Ministry, told Reuters.
The relations between the two countries deteriorated after at least 460 Iranians died, along with more than 2,236 pilgrims, in a deadly stampede during Hajj in 2015. Earlier in January, Iran cut diplomatic ties with Saudi Arabia after the Sunni Kingdom executed Shia cleric Nimr al-Nimr, accused of inciting violence and spreading anti-government propaganda.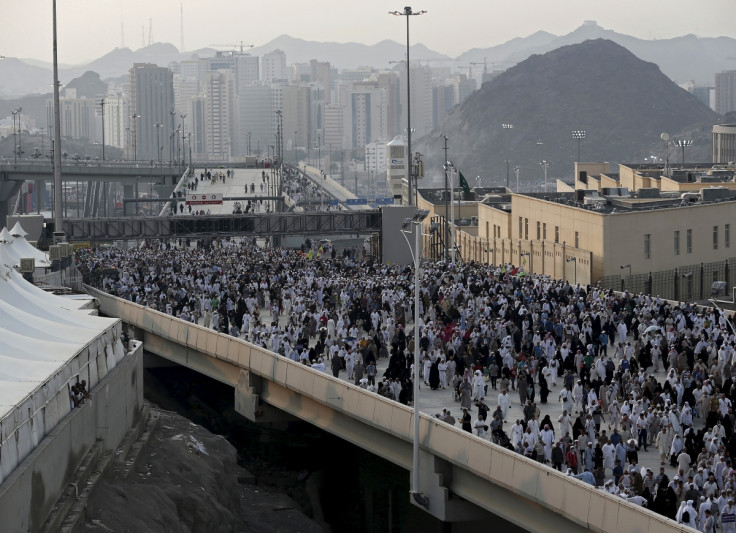 The Hajj is a pilgrimage to Mecca that all Muslims must carry out once in their lifetime, who are physically and financially capable of doing so. Hajj involves carrying out a series of rituals in and around the city of Mecca, in Saudi Arabia, over the course of a week. In 2015, approximately two million pilgrims carried out the Hajj.