The real horror of Halloween for many is not the frightening films and trick or treating but arriving at a party dressed the same as someone else, especially when you have spent all evening ensuring that your blood drips and smeared make-up are scary enough.
Eschewing ghosts, skeletons and run-of-the-mill vampires, the upcoming blockbuster movie Suicide Squad set for release in 2016 would seem like the perfect way to update your Halloween wardrobe with a whole host of supervillians to pick from. Unfortunately everyone else has had the same idea with Margot Robbie's character, Harley Quinn topping the Google Trends charts as the most searched Halloween costume of 2015, according to The Wall Street Journal.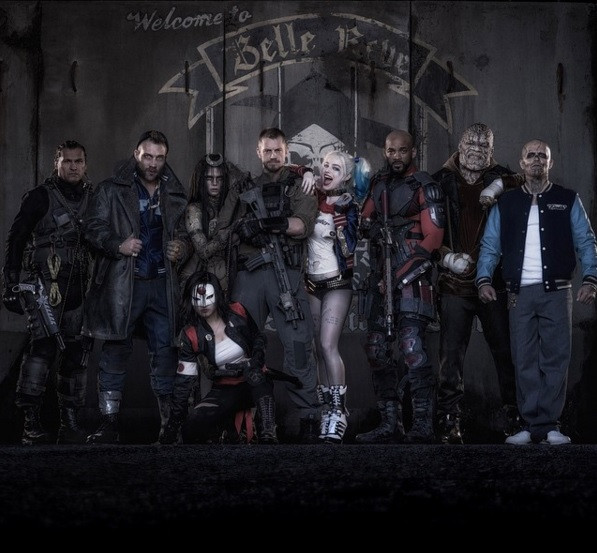 Robbie's portrayal of Harley Quinn, real name Dr. Harleen Frances Quinzel, M.D, is a badass update of the Marvel character complete with dip-dyed pigtails, ripped fishnets and printed t-shirts making it an easy, effective outfit for any reveller to recreate this weekend. The character, who is also the joker's girlfriend, was traditionally presented wearing a full skin-tight harlequin outfit in black and red with elaborate jester headpiece which makes the modern revamp ideal.
On the seasonal trends site Frightgeist, created by Google to search Halloween costumes, Harley Quinn was followed closely by Star Wars, Batman, Wonder Woman and Minnie Mouse as the most popular costumes of the year.
If you fancy joining in with the Suicide Squad, below are stockists of the Harley Quinn look: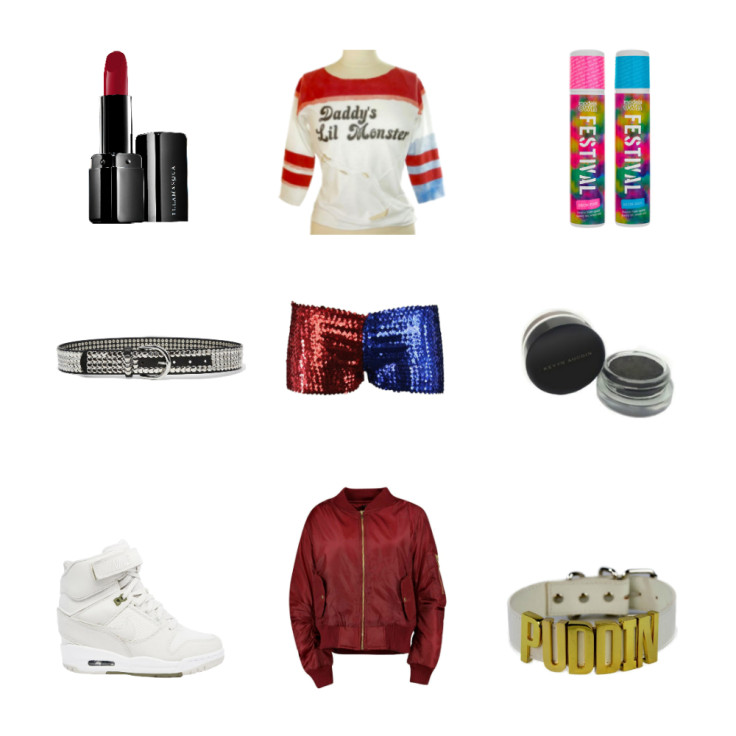 Top Row:
Illamasqua Colour Intense lipstick in Rockabilly; £19.50, Selfridges
Daddy's Lil Monster T-Shirt; £15.99, Ebay
Models Own Festival Hair Spray 100ml in Neon Blue and Neon Pink; £4.99 each, Superdrug
Warehouse, studded jean belt; £22.00, ASOS
The Costume Base Sequin hotpants; £19.50, Amazon.co.uk
Kevyn Aucoin, The Eye Pigemt Primatif in midnight; £38, Space NK
Bottom Row:
Nike Air Revolution Sky Hi Trainers; £77, ASOS
Gracie MA1 Bomber; £25, Boohoo
Harly Quinn choker; £23, Amazon.co.uk