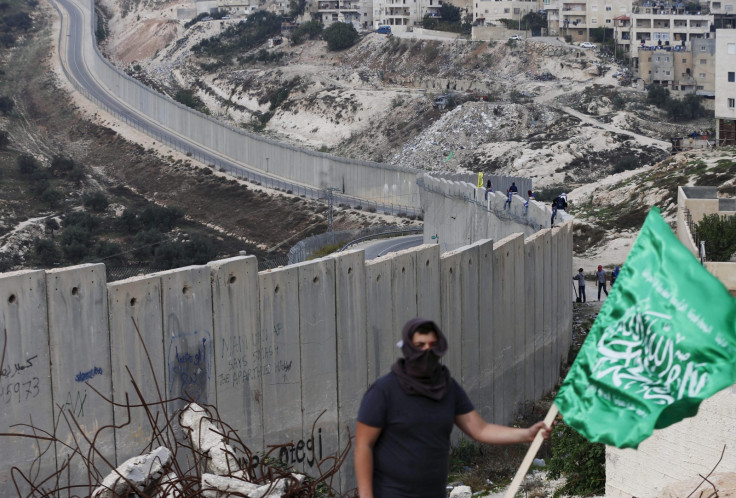 Hamas is set to adopt a new charter which tones down anti-Israel rhetoric and cut its ties to the Islamic Brotherhood, according to reports.
It will also reportedly endorse a state of Palestine based on the 1967 borders, marking a shift from a years-long policy of reclaiming all of its historic land.
The 1967 borders refer to the armistice lines between Israel and territory it captured from Jordan (in Jerusalem and the West Bank), Egypt (Gaza and the Sinai) and Syria (the Golan Heights).
Hamas, a Sunni-Islamic group which is the governing authority in the Gaza Strip, is said to be making the changes to policy in an effort to gain regional and international legitimacy.
Its current charter, adopted at its founding in 1988, contains several anti-Semitic passages and denies Israel's right to existence, drawing international criticism.
However, the group has tried to shift away from that language in recent years and months and its new charter will reportedly criticise "occupying forces" rather than Jews by name.
It will also include clauses which signals Hamas's "separation from any foreign body or organisation" in reference to the Islamic Brotherhood – the Egyptian organisation that Hamas was born out of.
The proposed changes to the charter were initially reported by the pan-Arabic news outlet Asharq al-Awsat.
"All of Hamas's bodies, whether affiliated with its political wing or military brigades, had contributed to drafting the declaration," a source said to the newspaper.
"Amendments were made during a meeting held in Qatar's capital Doha," they said.
Political leader Khaled Mashal, former prime minister of the Palestinian National Authority Ismail Haniyeh, and senior Hamas member Mousa Mohammed Abu Marzook were all said to be in attendance at the meeting.
Any changes to the charter will be disclosed in April, according to the Hamas source.