French Foreign Minister Jean-Marc Ayrault has said that the US' stand on the Israel-Palestinian conflict was "confused and worrying". The comments come after US President Donald Trump dropped the decades old commitment of establishing a separate Palestinian state as part of a Middle East peace agreement.
Ayrault, who met with US Secretary of State Rex Tillerson at a G20 meeting in Germany on Thursday (16 February), said that America's position on Russia was reassuring, but expressed concerns over Middle East peace agreement.
"I found that there was a bit more precision [on foreign policy], even if I found that on the Israeli-Palestinian dossier it was very confused and worrying," said the French minister after meeting Tillerson.
"I wanted to remind him [Tillerson] after the meeting between Donald Trump and Netanyahu that in France's view there are no other options other than the perspective of a two-state solution and that the other option which Mr Tillerson brought up was not realistic, fair or balanced." Ayrault did not specify other options brought up by the US secretary of state.
On Wednesday (15 February), at a news conference in Washington attended by Israeli Prime Minister Benjamin Nethanyahu, Trump said: "I am looking at two-state, and one-state, and I like the one that both parties like."
However, Ayrault said that he was happy about the US' standpoint on sanctions on Russia over the fighting in Ukraine. Tillerson confirmed that the sanctions would be lifted only if fighting stopped in east Ukraine and if there was progress on the Minsk agreement.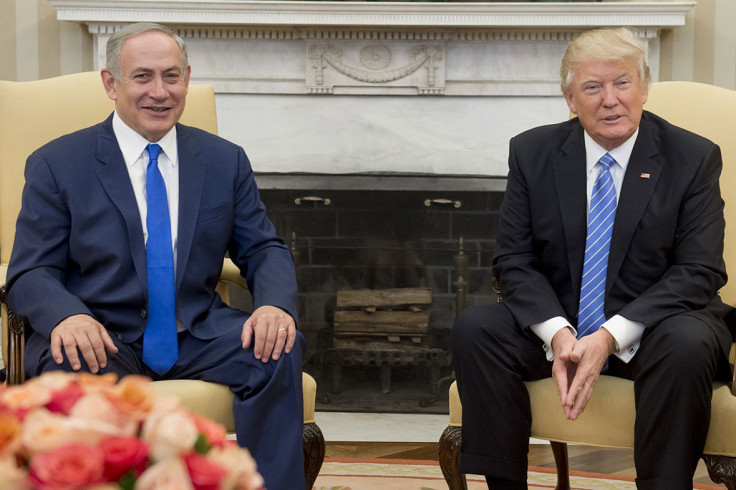 Speaking about the Iran nuclear agreement, he expressed scepticism over the Trump administration's decision to review the deal.
"The deal must be completely respected by Iran, but it is out of the question to open up a new construction site for an agreement that was reached in difficulty. I sense that there was a difference of opinion or at least question marks," Ayrault noted.
He added that the real debate was less about the nuclear deal itself and more about the country's interference in the region.