Heavy snow continues to blanket much of Europe, with the lowest temperatures for decades in some parts. This cold snap has now been blamed for at least 69 deaths, with homeless people and migrants among those most at risk. The Balkans have experienced temperatures as low as -27C, coupled with a blizzard. Serbia, Hungary and Bulgaria have banned shipping on the Danube as the river is freezing over and floating ice poses a risk.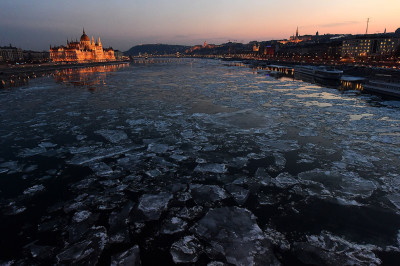 Serbia's authorities are urging all migrants to move to the Balkan country's asylum centres during the cold spell that has gripped the country, bringing heavy snow and extremely low temperatures. Hundreds of migrants have remained in makeshift shelters for the past several days braving polar conditions with temperatures way below zero even during the day. They have occupied an abandoned warehouse and train wagons in central Belgrade, the Serbian capital.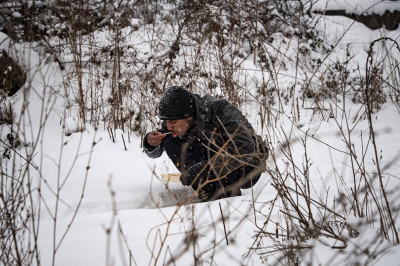 Snow led to the cancellation of several flights in Greece's second-largest city, Thessaloniki, while a state of emergency was declared in several parts of the country. Snow dusted the ancient Acropolis in Athens and closed most schools in the capital, while more than 10 heated shelters were opened for homeless people.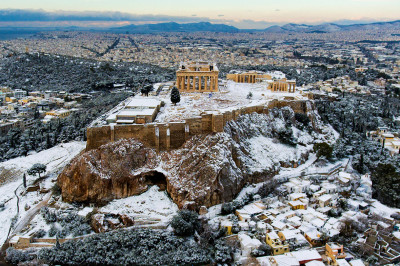 Greece's navy has sent a tank landing ship to the island of Lesbos to house refugees and migrants during a cold snap that has triggered public health warnings. The vessel has docked and is due to provide accommodation for about 500 migrants. A medical association on Lesbos said that conditions at the main camp there were "inhuman" with migrants in tents exposed to freezing temperatures.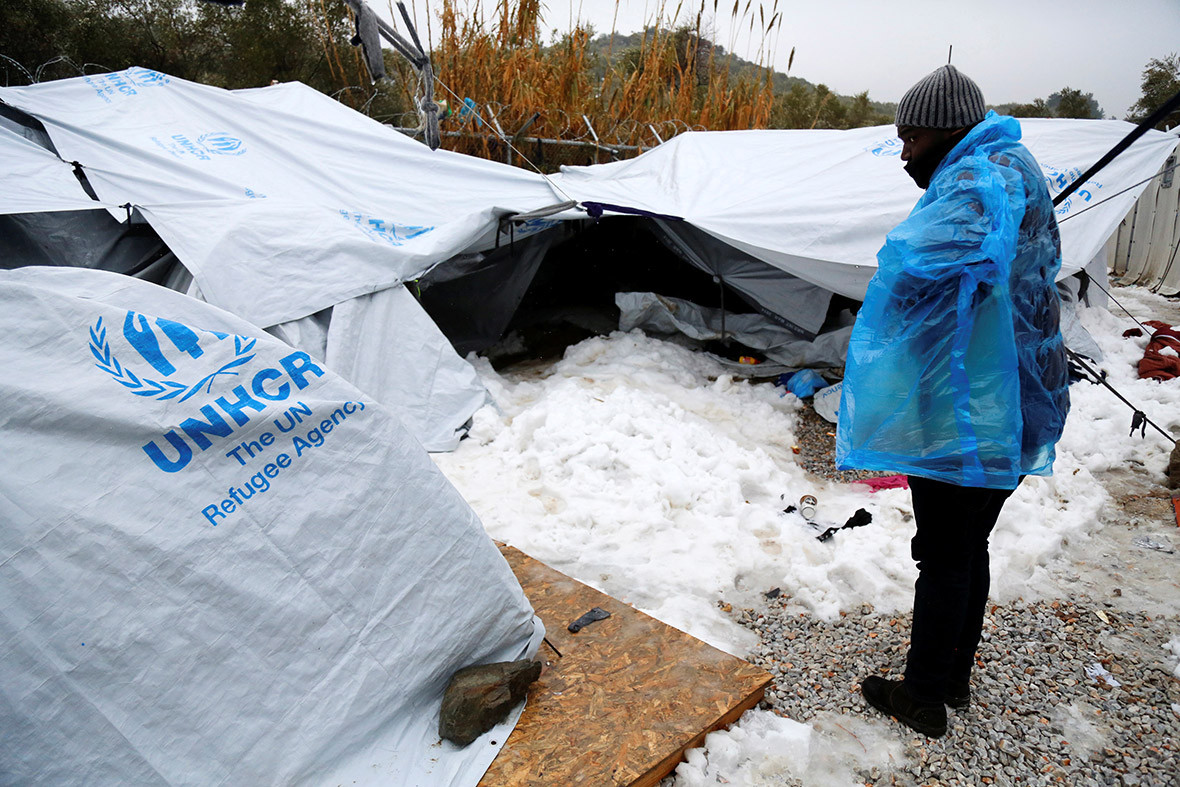 One person died and more than 10 were injured in Istanbul after a mosque canopy collapsed because of high winds and snowfall. It happened during a funeral service near Istanbul's main airport. Bulent Kerimoglu, a district mayor, told reporters ambulances rushed the injured to nearby hospitals.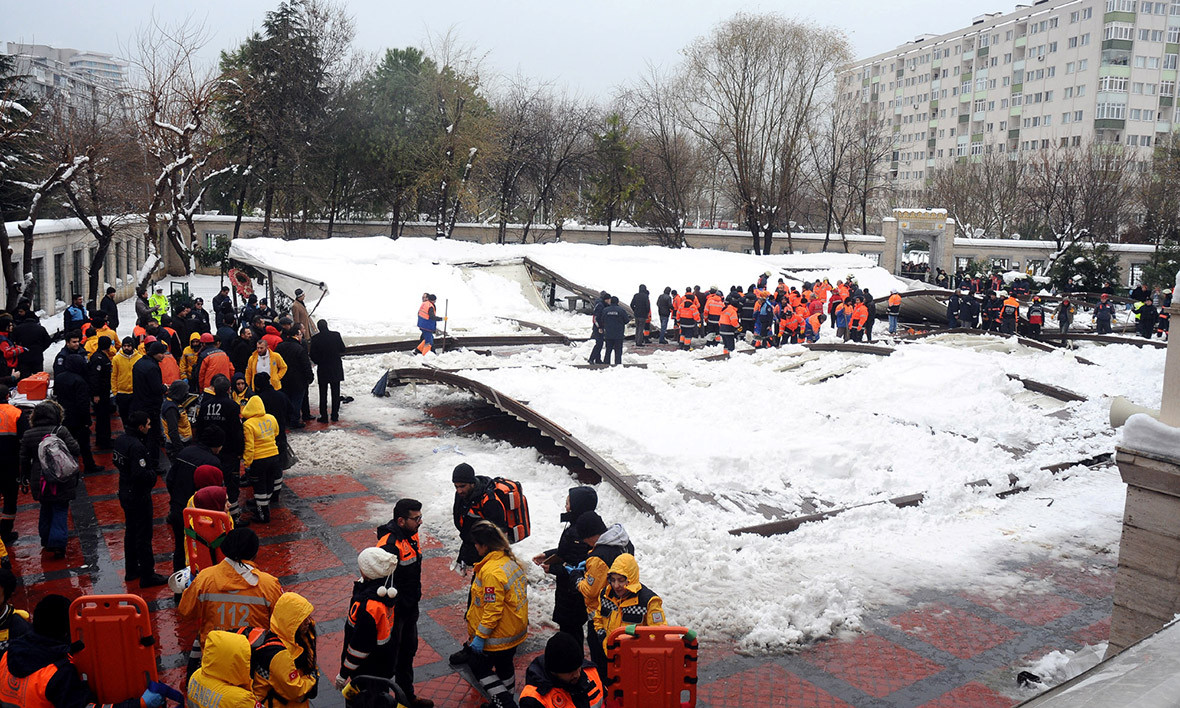 In Romania, Bucharest Mayor Gabriela Firea ordered schools in the capital to remain closed for the rest of the week as the country battled the bitter cold which has led to travel delays, power outages and a surge in demand for natural gas and power.
Swaths of northern and eastern Bulgaria were paralysed by snowdrifts that blocked roads and left 117 towns and villages without electricity. The main highway linking the capital Sofia with the Black Sea port of Burgas was closed. Bulgarian soldiers used heavy machinery to clear major roads, rescue stranded people and supply remote villages with food and water. The energy ministry said that it had turned down emergency requests for power from neighbours Greece and Turkey to avoid the possibility of having to ration electricity for domestic customers.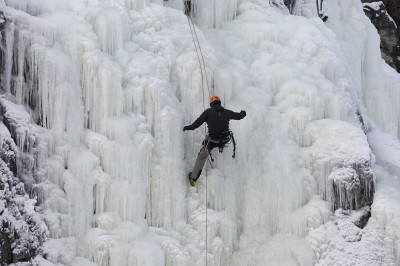 In Kosovo, police said a homeless man was found dead, apparently from hypothermia, the second cold-related fatality reported in that country. As temperatures plummeted to -25C, there were power outages in many areas. Meteorologists said it was the coldest weather since 1963.
Britain is bracing itself for several inches of snow and and traffic chaos as Arctic winds sweep through the country over the next few days. The armed forces are on standby to deal with any emergencies as the UK winter takes a turn for the worst.