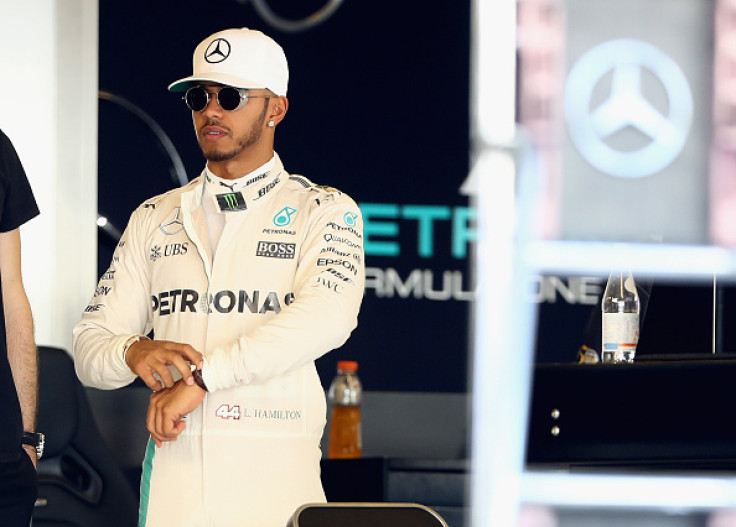 Lewis Hamilton has said he felt 'disrespected' after hearing the criticism from within the Mercedes team following his win at the 2016 season-ending Abu Dhabi Grand Prix.
The Briton needed to win the race, and Rosberg had to finish outside the podium places for the former to retain his world title. The German, who is now retired, managed to finish second and win his maiden Formula One world championship, but it was not straightforward as Hamilton backed up the cars by slowing down the pace to increase the pressure on his teammate.
The three-time world champion's tactics were legal and something which were expected if he had to have any chance of retaining his title. Hamilton slowing down the pace allowed Sebastian Vettel and Max Verstappen, who were on different tyre strategies, to close up and pressure Rosberg for the second place in the final laps.
The Mercedes hierarchy were not happy with Hamilton's moves and came on the team radio on more than one occasion to ask him to increase the pace. However, Hamilton continued his backing up tactic until the end of the race. Mercedes motorsport boss Toto Wolff was unimpressed and said Hamilton could face action stating: "Anarchy does not work in any team or in any company."
"That was one of many uncomfortable moments of the year," Hamilton said of the criticism post the Abu Dhabi GP, as quoted by ESPN F1.
"Ultimately seeing what had been said afterwards, I felt quite disrespected by the individuals who had spoken. You don't expect that from those who are in charge of so many people.
"No, it hasn't," the Briton added when asked if the issues had been resolved.