Hamleys to be acquired by Hong Kong-listed footwear retailer C.banner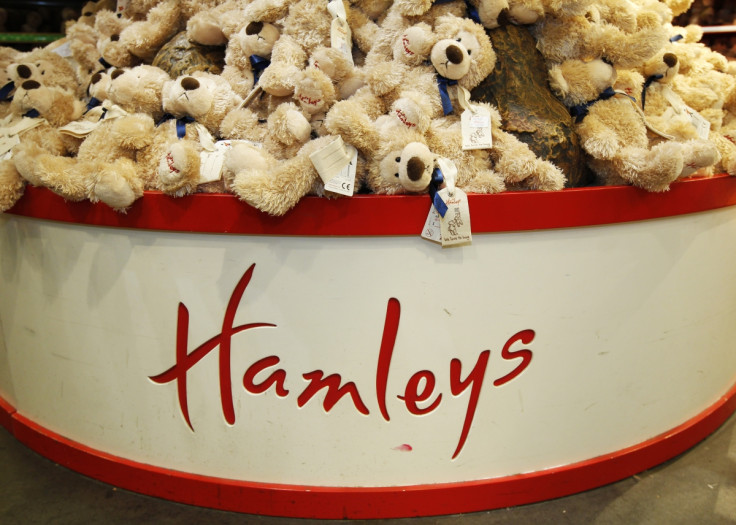 British toy retailer, Hamleys, is in buyout talks with Hong Kong-listed footwear retailer C.banner International Holdings for about £100m (€138.6m, $154.1m). In 2012, the 255-year-old firm was reportedly sold to French toy retailer, Groupe Ludendo, for about £60m.
In a statement, C.banner said that discussions with Groupe Ludendo regarding the deal were in an "advanced stage". The Hong Kong-listed company said: "[It is] in the process of negotiating and finalising the definitive documentation with a view to entering into a legally binding agreement in the near future."
This deal would allow the company to use Hamleys to diversify its business and leverage the well-known brand, according to C.banner, which describes itself as the second-largest retailer of mid-to-high-end women's formal and leisure footwear in China and has brands such as MIO and Sundance.
The Chinese retailer added that it would also want to develop a strategic partnership that would allow distribution of toys and children's products through House of Fraser, a British department store that was purchased by Chinese conglomerate Sanpower last year.
The deal comes in the backdrop of President Xi Jinping's state visit to London, and deals worh more than £30bn were expected to be signed.
Other overseas companies that own British retail brands include Qatar Holdings' ownership of Harrods, Hong Kong-based Dickson Concept's ownership of Harvey Nichols and Trinity's ownership of Royal tailor Gieves & Hawkes.
Hamleys, which already has 50 stores overseas, plans to open a store in April in Moscow apart from other locations including Denmark, India and the United Arab Emirates.
Chairman of C.banner, Chen Yixi, said: "A strong brand is an outstanding resource. Acquisition of a world-renowned brand could greatly enhance the company's competitive advantages."
© Copyright IBTimes 2023. All rights reserved.