The Budget is set to be a make or break moment for the chancellor Philip Hammond as ties between him and the prime minister Theresa May are at breaking point.
Concern was mounting in Downing Street at a lacklustre run-up to the Budget which is titled Building a Britain Fit for the Future, and is considered one of the most important moments of May's premiership.
Hammond has been criticised for an interview on the BBC in which he appeared to say there were no unemployed people in the UK.
There were also reports of panic in Downing Street, with one Cabinet source describing it as "the worst Budget build-up in history" and another minister telling the Telegraph: "They've cleared the decks for him (Hammond), he can have no excuses.
"It is his Budget, he will stand or fall by it. There will be a regeneration reshuffle, and nobody sees him featuring in it," the source said.
A former minister pointed out that Hammond "is not a bloke who has a huge number of allies. He will have to have a fairly spectacular Budget to save himself. If he flops again he is done," the Telegraph reported.
However there is doubt over whether the prime minister would even be strong enough to sack Hammond, should the Budget not make the splash that is hoped.
Sources told the Sun newspaper that May would not want to suffer the revenge that Hammond could wreak on her if he is kicked out with one Cabinet source saying: "He wouldn't hold back, and that would be fatal with the state the party is in".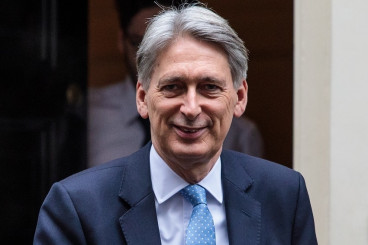 Meanwhile, a preview of the Budget document that was described as "uninspiring" did not mention Brexit or make any policy announcements although within a couple of hours, the Treasury did say there would be more funding for teacher training and maths teaching.
On Wednesday (22 November), the chancellor will also outline extra investment in research and development so as to "secure a bright future for Britain" as well as direct state intervention help build 300,000 new homes a year.
According to a Treasury statement, he is expected to say: "Britain is genuinely at the forefront of a technological revolution, not just in our universities and research institutes, but this time in the commercial development labs of our great companies and on the factory floors and business parks across the land."
Labour's shadow chancellor, John McDonnell, said in a statement that Hammond must pause the roll out of Universal Credit and reform it, adding there needed to be an end to the public sector pay cap
"If Philip Hammond can fund tax giveaways worth billions for the super-rich and big business, then he can properly fund our public services and public sector workers. Austerity is a political choice, not an economic necessity," he said.