Hans Solo's 'Chewie, we're home' teaser trailer for new Star Wars film delights fans
Second teaser trailer for rebooted sci-fi epic shows fan favourites Harrison Ford and Chewbacca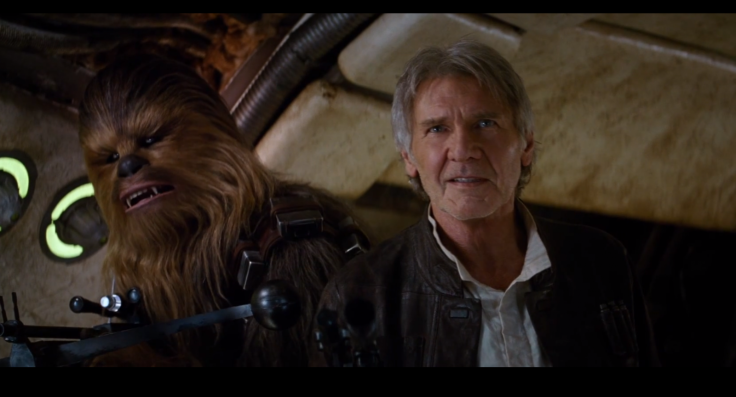 Star Wars fans were treated to a tantalising glimpse of Han Solo and his trusty sidekick Chewbacca after the latest teaser trailer for JJ Abrams' sci-fi epic was released today in California.
The trailer for Star Wars: The Force Awakens was unveiled at the annual Star Wars Celebration convention in Anaheim - and fans who were dismayed by 1999's The Phantom Menace can breathe a heavy sigh of relief, as Jar Jar Binks was nowhere to be seen.
Instead, viewers were provided with plenty of iconic images from the Star Wars universe, such as an Imperial Star Destroyer, Darth Vader's crushed helmet, R2D2, light sabres, stormtroopers and sand dunes.
But the most exciting moment was at the end, when Harrison Ford appeared as Han Solo and said the trailer's final line to his furry friend: "Chewie, we're home."
Fans have high hopes for the latest instalment of the sci-fi franchise, which be released on 18 December.
The second teaser trailer for the film was shown as part of the annual festival, which is held from 16-19 April and features dozens of panels and events.
© Copyright IBTimes 2023. All rights reserved.