Star Wars Celebration 2015 live stream: Watch JJ Abrams unveil secrets of The Force Awakens at Anaheim online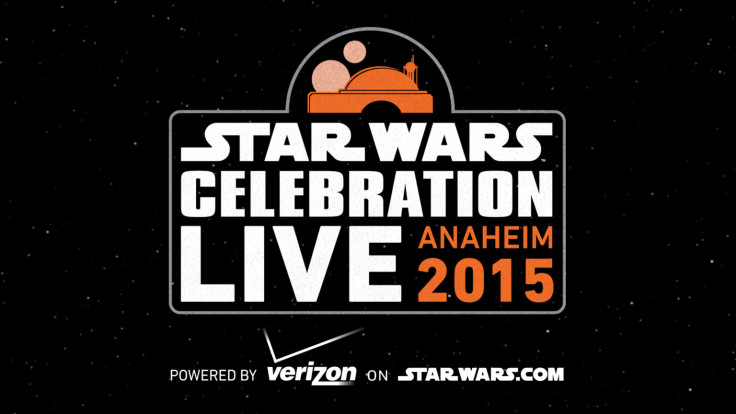 The annual Star Wars festival will be on from 16 April and go on till 19 April at the Anaheim Convention Center in Los Angeles.
The 30 hours of exclusive video content from Star Wars Celebration Anaheim will be officially live streamed to the official Star Wars website.
The festival kicks off at 10am PST or 6pm UK time on 16 April, with the closing ceremony scheduled to begin at 3.30pm PST on 19 April.
Click here to watch it live stream online on the Star Wars website. Also watch exclusive highlights and on-demand clips from Verizon on Twitter, @VerizonWireless, and at Facebook.com/Verizon.
The highly anticipated panel features Star Wars: The Force Awakens director JJ Abrams and producer Kathleen Kennedy.
According to the website, this Thursday's celebration features over a dozen panels and events, including discussions with actors Mark Hamill, Carrie Fisher, Anthony Daniels, Billy Dee Williams, Ian McDiarmid, and several other performers associated with the Star Wars saga.
Additionally, StarWars.com and Verizon will also stream the Star Wars Fan Film Awards, the Smuggler's Bounty radio drama, EA's new Battlefront video game and several other exclusive Celebration events.
Between the on-stage events, the live stream will feature live interviews with celebrity guests within the Star Wars Cantina set specially built to capture the mood and atmosphere of the infamous Mos Eisley watering hole from A New Hope.
If you didn't get tickets for the convention, you can always watch it online on the Star Wars website.
© Copyright IBTimes 2023. All rights reserved.