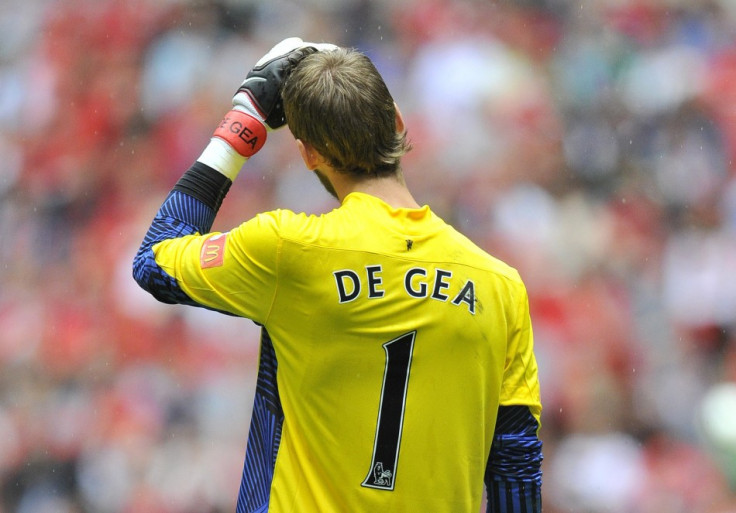 Manchester United goalkeeper David de Gea still has plenty to prove at Old Trafford this season according to Alan Hansen.
The aforementioned Spaniard was culpable for FC Basel's first goal during Manchester United's humbling Champions League exit on Wednesday night, and while the youngster has plenty of backers, Hansen admits "doubts remain" over De Gea's ability to replace Edwin Van der Sar.
The Manchester United youngster has been heavily scrutinised throughout his first campaign in England, and although he has shown fleeting signs of his undoubted and well-documented pedigree, Hansen, who won eight league titles during his remarkable Anfield career, intimates the jury is still very much out on the 21-year-old.
"David de Gea had come through a sticky patch and everyone has started saying what a top-class keeper he is" Hansen told the BBC when discussing Manchester United's Champions League elimination, "But there are question marks over him again after he made an expensive mistake against Basel.
"It is important for your goalkeeper to deliver in these crucial matches and Manchester United keepers of previous generations, such as Peter Schmeichel and more recently Edwin van der Sar, used to make the saves that kept them in the competition or won vital matches for them.
"De Gea is young and may well eventually become the keeper sound judges say he will become, but doubts remain."
De Gea was signed from Atletico Madrid in the summer after a lengthy courtship by Manchester United. The £18 million arrival was one of many names linked with post as soon as it became apparent Van der Sar intended to retire.
The Spanish Under-21 international has an excellent reputation in Spain and despite his current Manchester United woes; he remains widely recognised as Iker Casillas' long term successor for the national side.