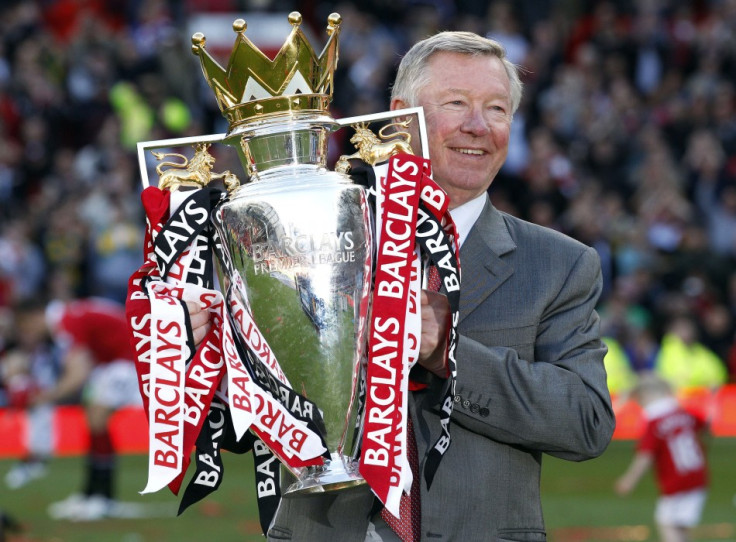 Anyone writing off Manchester United in this season's Premier League title race should be very careful given the Red Devils' imperious record in recent history, according to Alan Hansen.
Manchester United are just two points behind their bitter rivals Manchester City yet Sir Alex Ferguson's squad is toiling under the weight of injures to his side.
The Red Devils have been widely derided following their shock elimination from the Champions League and City's evidently excellent start to the season has only served to heighten reports of Manchester United's demise.
Hansen believes Manchester United have certainly been weakened by the retirements of Paul Scholes, Gary Neville and Edwin Van der Sar in the summer, and the recent injuries to Nemanja Vidic and Darren Fletcher have clearly exasperated Sir Alex Ferguson's problems, but some of the commentary on the Red Devils have perhaps not understood what their recent success has been founded on.
The Match of the Day pundit believes Scholes was one of the greatest players the Premier League has ever had, yet the veteran former England international played a only "a bit-part" during Manchester United's title win last season.
Hansen suggests Manchester United's 19th title was founded on a superb defence and in particular on Van der Sar and Vidic, and that is perhaps where the Red Devils have struggled most this season.
The former Liverpool captain believes Sir Alex Ferguson will of course go in to next month's transfer window with an open mind but he also believes Manchester United will not panic if they fail to add to their squad. The former Anfield stalwart, who won eight league titles with Liverpool, intimates Manchester United have the experience and knowhow to sustain their title challenge regardless of their success in January.
"Given how tight it remains at the top, only a fool would completely write Manchester United off this season anyway." Hansen told the Daily Telegraph.
"When names are being linked with Manchester United ahead of January, it surprises me that most are midfielders or attackers. It is suggested the void left by Paul Scholes's retirement needs to be filled.
"Scholes is one of the greatest players in Premier League history, but he was only a bit-part contributor last season and by his own admission his legs were going, which is why I believe his absence now is being overplayed.
"Manchester United's title win last season was based largely on their fantastic defence, not midfield and attack.
"Take Edwin Van der Sar, Nemanja Vidic and Rio Ferdinand out of any defence in the world for a significant period, and the result is plain to see.
"Manchester United's titles under Ferguson will be remembered for flowing, attacking football at Old Trafford, but that is not what wins you championships.
"It is the 1-0 wins, or the clean sheets at tough venues such as at Loftus Road yesterday that make all the difference at the end of a season."
While some have cited Manchester United's midfield, Hansen believes it is Sir Alex Ferguson's problems at the back that have caused him more concerns. The club are evidently trying to blood a number of hugely promising young players in their side, yet Hansen suggests there is no substitute for the likes of Vidic, Edwin Van der Sar and Rio Ferdinand.
Manchester United have not been able to produce the consistency in form and selection at the back in order to keep more clean sheets yet they remain within touching distance of the top of the Premier League.
"With Van der Sar, Vidic and Ferdinand at their best, Ferguson had the confidence to know Manchester United could beat anybody." The aforementioned Hansen said.
"You'd always fancy them to score, so the foundation at the back enabled United to push on. That's been harder to reproduce due to a collection of circumstances."
Hansen cites the absence of Vidic, who was recently ruled out for the remainder of the season, as a big issue for Manchester United, but still believes they have the tools and experience to compete with Manchester City.
Hansen concluded: "If Manchester United could find another Vidic in January, I'm sure Ferguson wouldn't hesitate. In the absence of such targets, he'll be wise enough to know he would be as well to stick with what he's got and hope the pressure takes its toll on City in the run-in."