Hansen: Suarez has Given Liverpool Something They Have not had for a Long Time
Match of the Day pundit praises Liverpool's new talisman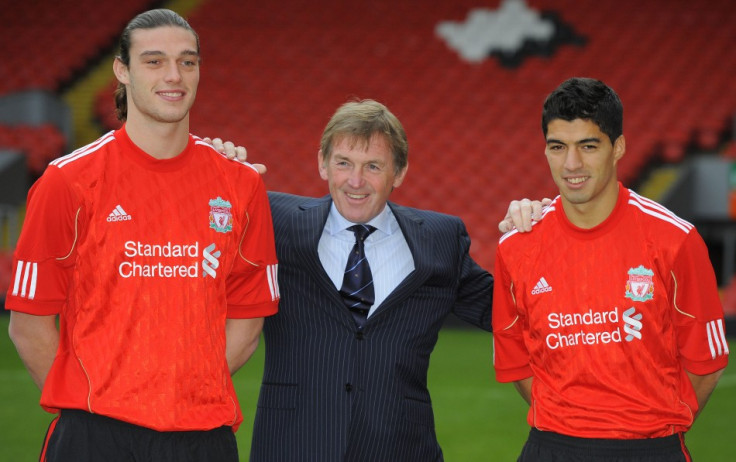 Liverpool legend Alan Hansen has lavished praise on Luis Suarez by claiming the Uruguayan's seamless arrival at Anfield in January has surprised but delighted the Merseyside club in equal measure.
Although the Liverpool striker has endured a controversy riddled time in England, Hansen believes his footballing abilities are beyond question and his form has been so good, that the Anfield faithful have all but forgotten their former hero Fernando Torres.
Suarez has defied the widely held notion that it normally takes foreign players a little longer to adapt to the rigours of Premier League football and the permissive referee, and Hansen believes Liverpool have unearthed a new club icon who is a throwback to a bygone era. Citing the Liverpool star's enviable ability, the Match of the Day pundit believes it is his insatiable work ethic that has surprised him most.
Liverpool signed the former Ajax star in the January window earlier in the year and the Uruguayan made an almost immediate impact at Anfield.
"While he has been no stranger to controversy this season, there can be no denying that the Uruguayan has been a revelation at Liverpool since arriving from Ajax in January." The former Anfield stalwart told the Daily Telegraph.
"He was signed to replace Fernando Torres, but within two weeks of his arrival, the question at Anfield was 'Fernando who?'
"Suárez has given Liverpool something they have not had for a long time and people at the club cannot believe how good he is. He has goals, work-rate and a great team-ethic.
"The only surprise is that nobody brought him here sooner." Hansen concluded.
On Wednesday, the FA confirmed Suarez would be suspended for Liverpool's game against Newcastle United on Friday for the one-fingered salute he directed at Fulham fans earlier in the month. Suarez could feasibly be banned for nine matches given the pending suspension for his alleged racist abuse of Manchester United's Patrice Evra.
© Copyright IBTimes 2023. All rights reserved.