Lenny Kravitz will be rocking out extra hard today (26 May 2016) as the musician celebrates his 52nd birthday. Whether it is talking about family life with his daughter Zoe Kravitz, being "best friends" with his ex-wife Lisa Bonet or politics, the Fly Away hitmaker is pretty much an open-book but there are still some interesting facts many devoted fans may be unaware of.
The New York native got his breakthrough in the music industry with his 1989 debut album Let Love Rule, but it was not until 1993 that he claimed his first number one record in the UK with his third album Are You Gonna Go My Way. Kravitz then built a loyal fan base thanks to the popularity of his songs including It Ain't Over 'Til It's Over and Fly Away (1999), which remains his only chart-topping single in the UK. It is estimated Kravitz has sold more than 40 million albums worldwide over the course of his career.
Music is not Kravitz's only forte as the musician has also managed to successfully cross over into movies, starring in the blockbuster fantasy The Hunger Games: Catching Fire, Lee Daniels' The Butler and Precious. He has also made cameos in Entourage and Zoolander as himself.
In celebration of his 52nd birthday, IBTimes UK lists some interesting facts about the musician and his career you may not have known.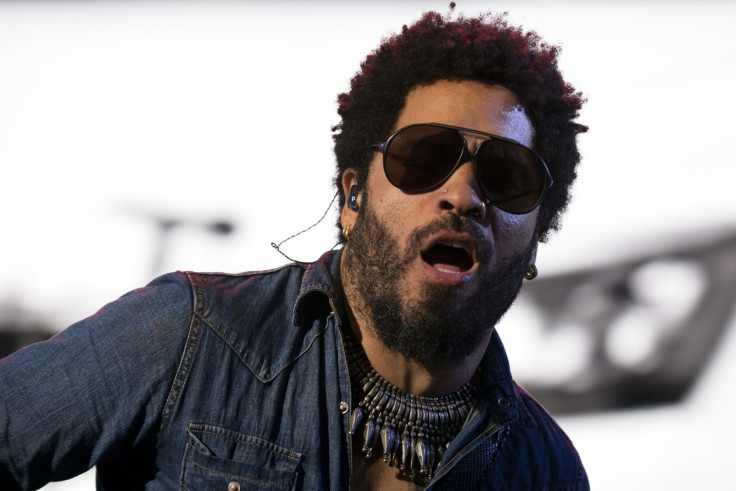 In 2013, Kravitz revealed to Us Weekly that Jonah Hill's father Richard Feldstein was his business manager. Feldstein is also said to be the tour accountant for Guns 'N Roses. It is a small world in showbiz circles.
Proving himself to be quite the savvy businessman, Kravitz revealed he had built a speakeasy in the basement of his Paris home. If you are ever in town ...
According to Kravitz, the one and only Angelina Jolie auditioned for the lead role in his 1991 Stand By My Woman music video but surprisingly the director turned her down.
The singer was clearly destined for stardom early on as he was classmates with Guns 'N Roses rocker Slash and actor Nicholas Cage while attending Beverly Hills High School in California.
His initial stage name was Romeo Blue.
At one point, he was smoking so much weed that he actually employed someone to roll-up his joints. In an interview with Piers Morgan, the musician said: "I would just smoke weed all day and all night. I would wake up, yawn, and light the joint. Even at one point, I had a guy on staff whose job was to roll joints."
He was celibate for four years. He said in 2009: "For some periods of time it's easy, and then it's really hard. It goes back and forth. It's not hard just walking through life, and you see women, and I admire them – I love being around women. But if you're seeing someone, you've got to explain, 'Well, this is what I'm doing in life – so that's not going to be part of it.' I think sex and intimacy and all that is very important. It's just that I'm going to do it with my wife, and not everybody else."
Happy birthday, Lenny Kravitz!