Mickey Mouse, the official mascot of The Walt Disney Company, turns 86 today.
One of the most recognisable cartoons in the world, Mickey Mouse made his debut in the short film Steamboat Willie on 18 November 1928, one of the first sound cartoons.
Since then, he has appeared in over 130 films, including Brave Little Tailor in 1938 and Fantasia in 1940.
In celebration of the birthday of Mickey Mouse, IBTimes UK looks at interesting facts about the cartoon character: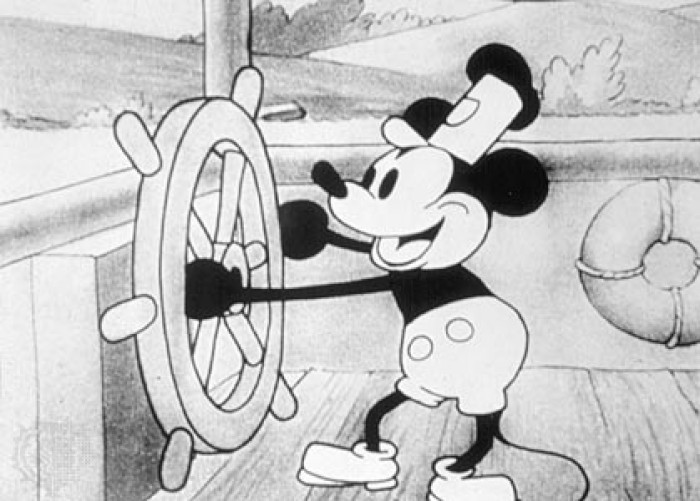 Ten of Mickey's cartoons have been nominated for the Academy Award for Best Animated Short Film, one of which, Lend a Paw, won the award in 1942. From his humble origins, Mickey became the first cartoon character to have a star on the Hollywood Walk of Fame in 1978.
Mickey Mouse was actually created as a replacement for Oswald the Lucky Rabbit, an earlier cartoon created by Disney for Charles Mintz - an American film producer. In the spring of 1928, Walt Disney got inspiration for Mickey Mouse from a tame mouse at his desk at Laugh-O-Gram Studio in Kansas City.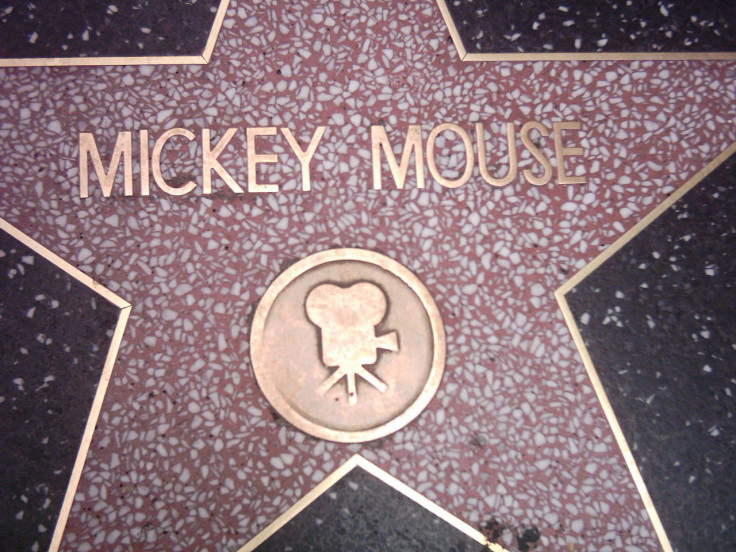 Micker only has three fingers and a thumb on each hand, which according to Disney, was a financial and an artistic decision. "Artistically five digits are too many for a mouse. His hand would look like a bunch of bananas," Disney stated. "Financially, not having an extra finger in each of the 45,000 drawings that make up a six-and-one-half minute short has saved the studio millions."
In 215, Hugh Harman, who later founded Warner Bros. and Metro Goldwyn-Mayer with Rudolf "Rudy" Ising, had sketched mice around a photograph of Walt Disney, which inspired artist UB Iwerks to create a mouse character.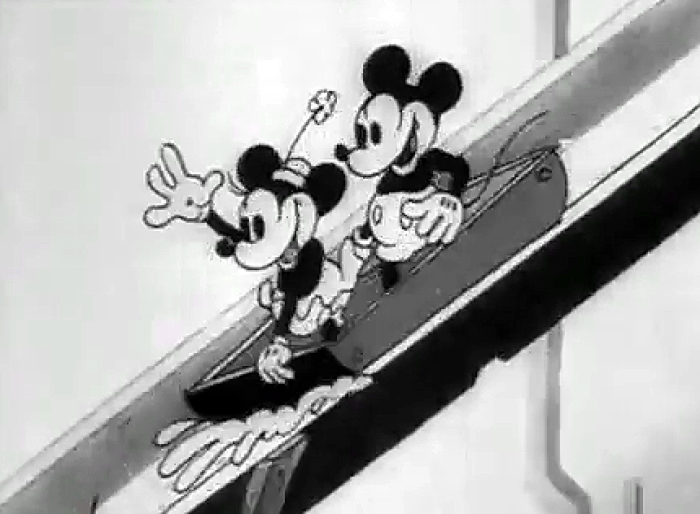 The first words Mickey ever spoke in a cartoon were: "hot dogs!"
Animator UB Iwerks designed Mickey's body out of circles in order to make the character simple to animate, which has become one of the character's trademarks. His design is most apparent in his ears, which in traditional animation, always appear circular no matter which way the character faces.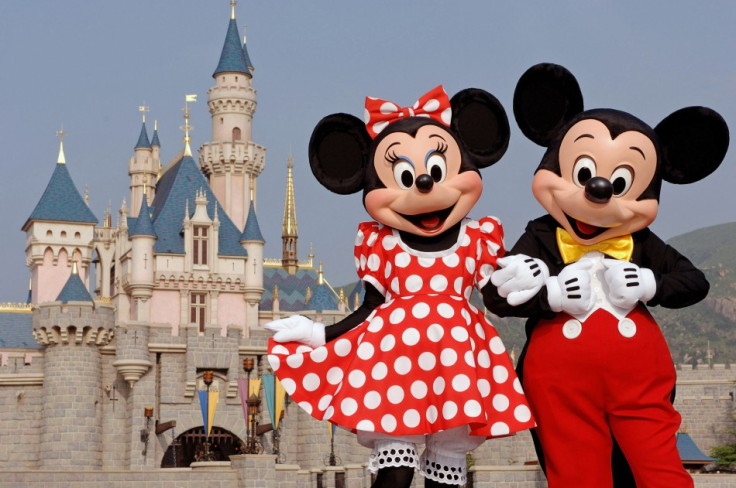 Mickey was originally characterised as a mischievous anti-hero, but was rebranded as an "everyman" - a well-intentioned character with flaws. Disney began to alter the character once again in 2009, with the video game Epic Mickey, emphasising the adventurous side to the mouse.
Walt Disney originally wanted to call Mickey "Mortimer Mouse" - until his wife Lillian said she felt Mortimer sounded too pretentious.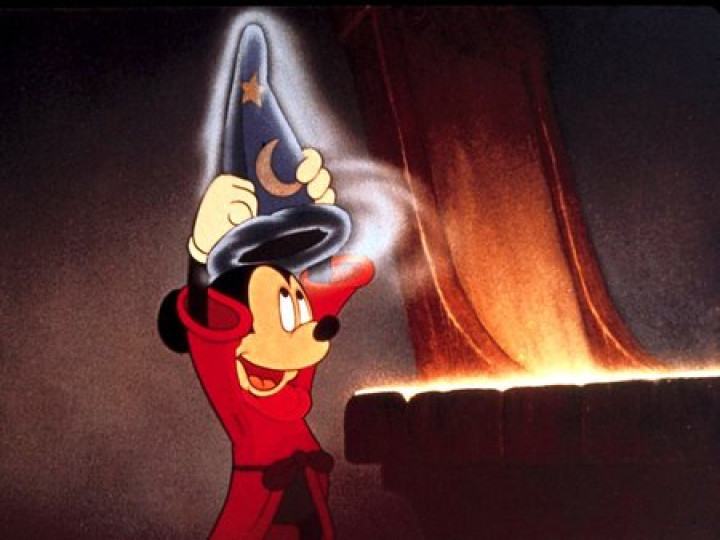 The character first appeared in colour in Parade of the Award Nominees in 1932. The film was never released to the public, having been created for the 5th Academy Awards. Officially, Mickey's first colour film was The Band Concert, released in 1935.
Mickey's first feature film was Fantasia in 1940, as the Sorcerer's Apprentice. It introduced stereophonic sound to motion pictures through a sound system called Fantasound, known today as surround sound.