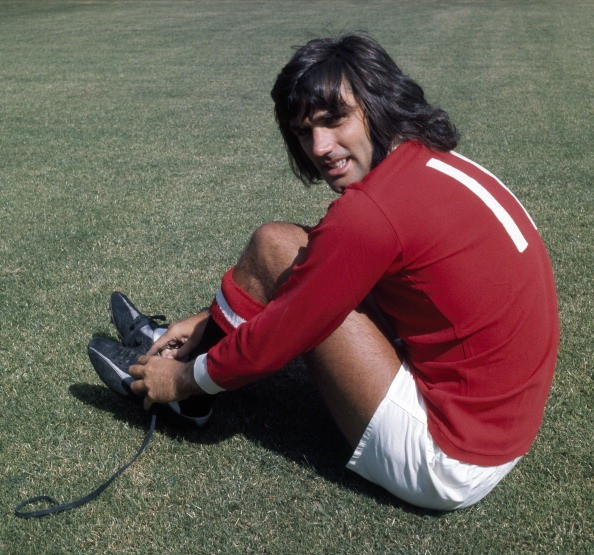 Manchester United and Northern Ireland's mercurial football son George Best would have turned 68 today.
Hailed as the greatest footballer of all time, Best enchanted crowds with his mazy runs and dazzling exuberance in an era when tackles were harder, footballs heavier and pitches muddier.
His greatest moment in a United shirt came on 29 May, 1968, when slalomed around the Benfica goalkeeper on his way to scoring in a 4-1 victory over the Portuguese champions in the European Cup Final.
His combination of athleticism and good-looks meant he became Britain's first celebrity footballer and was known as the Fifth Beatle.
Sadly, his star diminished prematurely as his fondness for champagne and Playboy models took hold of his life.
Gripped by alcoholism, Best was treated for severe liver damage in March 2000 and had anti-alcohol pellets implanted into his stomach the following year.
He underwent a controversial liver transplant in July 2002 but his health continued to deteriorate and in November 2005 died after contracting a lung infection.