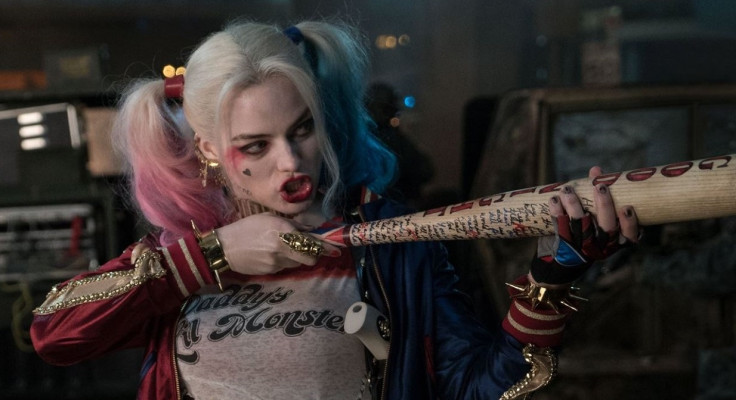 With just over a month left for the August 5 release of WB's anti-hero flick, Suicide Squad; director David Ayer is doing everything possible to keep fans intrigued about the movie starring Jared Leto, Margot Robbie, Will Smith and a possible appearance by Ben Affleck's Batman.
WB has now unveiled an explosive poster of the upcoming Comics book adaptation featuring the most-feared villains of the DC Comics against a colourful background that interestingly summarises the characters of the Ayer movie as "Worst. Heroes. Ever."
Sharing the new poster via his Twitter account with fans, Ayer cheekily captioned the artwork with, "Skwad Up people!" In the picture, a central position is assumed by Margot Robbie who plays Harley Quinn, while the other characters surround the psychotic doctor in comic art style.
Other than Quinn, the poster also features the Joker played by Jared Leto, Deadshot (Will Smith), Joel Kinnaman as Rick Flag, Jai Courtney as Captain Boomerang, Jay Hernandez as El Diablo, Karen Fukuhara as Katana, Adewale Akinnuoye-Agbaje as Killer Croc and Adam Beach as Slipknot.
Together these supervillains form Task Force X, which is a crew, recruited by shady government agent Amanda Waller for carrying out suicide missions in lieu of reduced prison time for the gang of criminals.
Viola Davis who will play Waller also makes her presence felt in the new poster.
Interestingly, the bottom spot of the art work is occupied by Cara Delevingne who will play the Enchantress – a normal human (freelance artist June Moone) in the Comics – who transforms into the raven-haired sorceress to fight evil with her magic. Moreover, speculations suggest that the supermodel may or may not play the ultimate villain in the plot.
While a basic essence of all the characters can be gathered from the poster and the consequent trailers, Warner Bros and Ayer has remained tight-lipped about the plot and the ultimate mission for the band of criminals. Fans' best bet is to wait until the movie hits theatres on 5 August.