Warner Bros has released new character posters of some members of the Suicide Squad along with two TV promos to keep fans excited ahead of the film's release. The character photos show The Joker, Harley Quinn and Deadshot among other super villains in their signature costumes. However, sidekicks like Slipknot are missing.
Jared Leto's Joker can be seen with his green hair and the tattoo "damaged" on his forehead, while Margot Robbie's Harley Quinn can be seen with her signature weapon: the baseball bat. Other characters showing off the look they will don in the movie are Deadshot (Will Smith), Captain Boomerang (Jai Courtney), Rick Flag (Joel Kinnaman), Amanda Waller (Viola Davis), Enchantress (Cara Delevingne), Killer Croc (Adewale Akinnuoye-Agbaje), Katana (Karen Fukuhara) and Diablo (Jay Hernandez).
In one of the TV promos, Ben Affleck's Batman can be seen in action. In the short video, the Dark Knight can be seen jumping of the roof of a building and landing safely on a moving car.
The official synopsis for the movie reads: "It feels good to be bad... Assemble a team of the world's most dangerous, incarcerated Super Villains, provide them with the world's most powerful arsenal at the government's disposal, and send them off on a mission to defeat an enigmatic insuperable entity.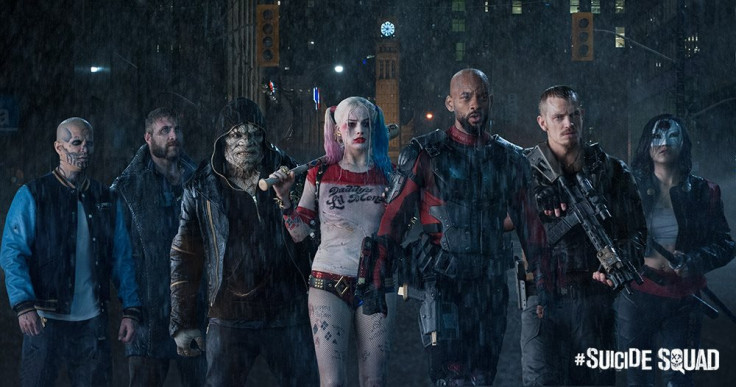 "US intelligence officer Amanda Willer has convened a group of disparate individuals with next to nothing to lose will do. However, once they realize they weren't picked to succeed but chosen for their patient culpability when they inevitably fail, will the Suicide Squad resolve to die trying, or decide it's every man for himself?"
The David Ayer-directed movie is based on the characters from DC comics. The movie opens in the US on 5 August.