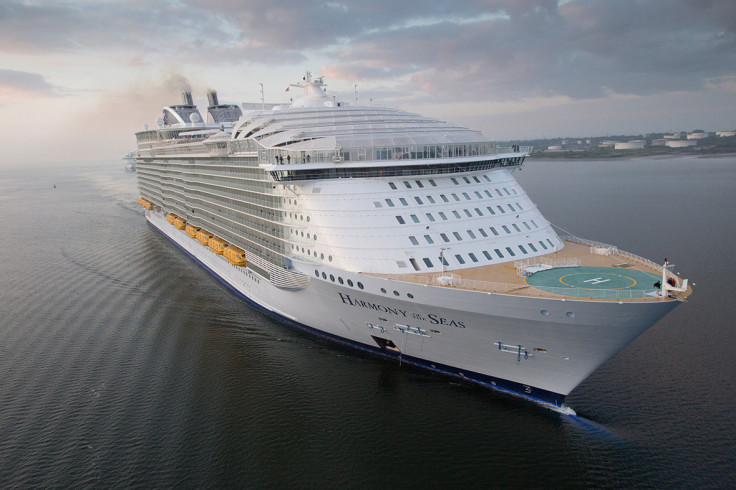 One person has died and four others were injured after a lifeboat became detached on the world's biggest cruise liner, the Harmony of the Seas. The accident occurred during a "simple security exercise" while the 361m-long vessel stopped at the port of Marseille, French media reports.
A spokesperson for the fire service told AFP: "One person is dead and four are injured, including two whose lives are in danger."
The victim is reported to be a 42-years-old Philippine national. Julien Ruas, a deputy mayor of Marseille, said that the lifeboat fell 10m or so from the fifth deck. The circumstances surrounding why the lifeboat became detached from the liner is unclear.
The Royal Caribbean Cruise company, which operates the Harmony of the Seas, confirmed the deaths via Twitter. The company wrote: "We're keeping our colleagues and their families in our thoughts and prayers."
Built by STX France for Royal Caribbean International, Harmony of the Seas is 37m longer than the Eiffel Tower and weighs close to 227,000 gross registered tonnes.
The cruise ship, which cost close to €1bn (£850m, $1.1bn) to build, carries more than 6,700 passengers and 2,100 crew members.
The huge vessel includes 23 pools, 20 restaurants, an ice rink, a theatre, casino, gym, an ice rink, a nursery, a hospital and even a jail and a morgue.
The Harmony of the Seas set off on its maiden voyage on 22 May.