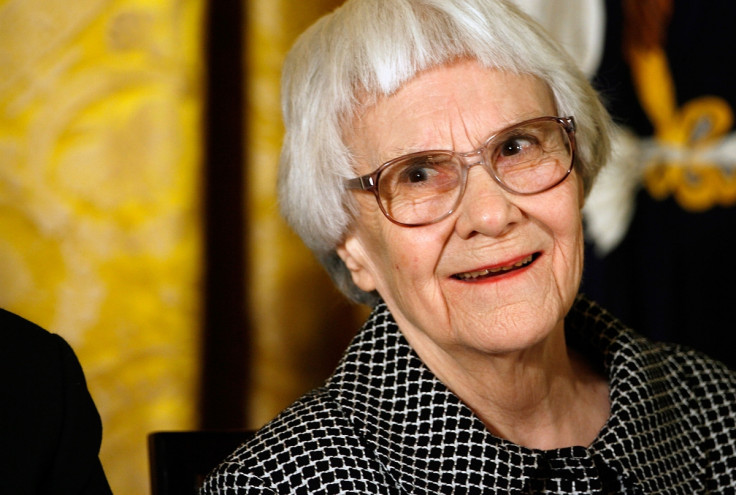 Harper Lee's legacy appears to be growing undeterred. A previously unknown article by her, which appeared in the March 1960 issue of the FBI magazine Grapevine, has been uncovered by Lee's biographer, Charles J Shields.
The feature was about a real-life quadruple murder in Kansas, which was published in the FBI magazine just a few months before Lee's classic, To Kill A Mockingbird, was published. Although the article did not feature her name, Shields' investigation uncovered evidence that indicates that the article is Lee's work, the Guardian reported.
The article was about the murder of Herb and Bonnie Clutter and their two children Kenyon and Nancy. It was said to be the inspiration for Lee's childhood friend, Truman Capote's nonfiction — In True Blood, which coincidentally, Lee assisted in bringing out. Capote was entrusted to cover the reactions of the community to the gruesome murders, as part of his assignment for the New Yorker. He later used the data in his book.
Shield uncovered an article by Dolores Hope, in a Kansas newspaper — The Garden City Telegram, which announced that Lee's article would appear on Grapevine. Hope wrote: "The story of the work of the FBI in general and KBI Agent Al Dewey in particular on the Clutter murders will appear in Grapevine, the FBI's publication.
"Nelle Harper Lee, young writer who came to Garden City with Truman Capote to gather material for a New Yorker magazine article on the Clutter case, wrote the piece. Miss Harper's first novel is due for publication ... this spring and advance reports say it is bound to be a success."
Hope's prediction was dead on and Lee quickly became one of the most celebrated authors America had ever produced. The Grapevine will republish Lee's article in the May issue, which will also feature an introduction from Shields.