Rohingya women who fled an army crackdown in Myanmar have recounted their harrowing tales of destruction and death to Reuters journalist Antoni Slodkowski and photographer Mohammad Ponir Hossain.
Now living in makeshift refugee camps in Bangladesh, these women's stories tell of the horrors they have endured throughout their journeys: a father burned alive, an uncle slaughtered with a machete, a brother arrested and not heard from again. Yet among the terror there is also hope, their newborn children, for whom Bangladesh is now home.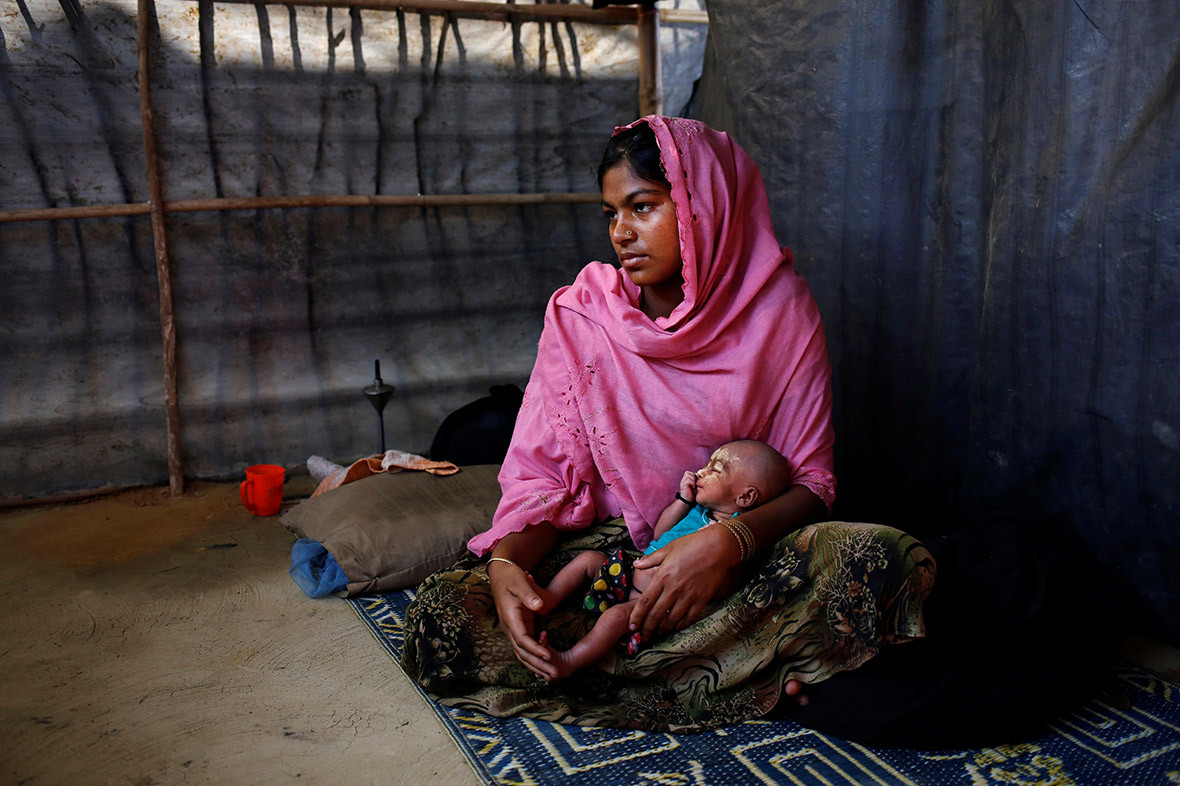 The Rohingya are a Muslim minority in predominantly-Buddhist Myanmar, also known as Burma. They are concentrated in western Rakhine State, which is adjacent to Bangladesh. The UN says the Rohingya are one of the most persecuted groups in the world. Neither Bangladesh nor Myanmar recognises them as citizens. In Myanmar, even the name Rohingya is taboo. Myanmar officials refer to the group as "Bengalis" and insist they are illegal immigrants from Bangladesh, even though most have lived in the country for generations.
The Myanmar army launched its "clearance operation" after Rohingya insurgents attacked border guard posts in Rakhine State in October. The UN said the army had committed mass killings and gang rapes and burned villages in a campaign that may amount to crimes against humanity and ethnic cleansing. The Myanmar army called it a crackdown on the Muslim minority, a lawful counterinsurgency operation to defend the country and has denied the allegations. Myanmar launched several investigations into the alleged abuse, but human rights monitors say they lack credibility and independence.
"One-and-a-half months ago the military came to our village and kept firing their guns," Amina, one of the refugees, said to Reuters, as she cradled her 16-day-old daughter, Sumaiya. "You see us alive only because God was so kind," added Amina, 30. "They caught my uncle and my younger brother and we don't know whether they are dead or alive."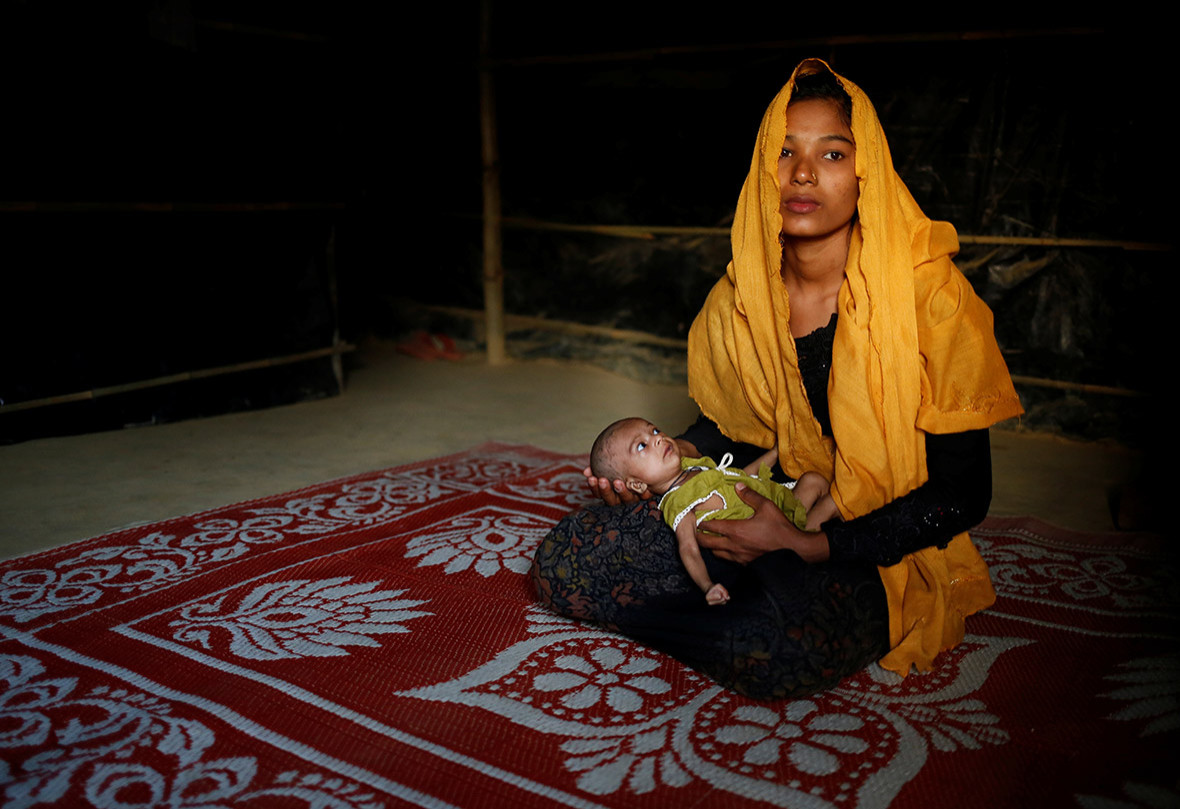 Sanwara Begum fled to Bangladesh from Khyeri Prang village in Myanmar, with her husband around two-and-a-half months ago. Her husband, Rafiqullah, now works as a day labourer in Cox's Bazar. "No one wants to leave their own home. We have come to Bangladesh only to save our lives. Myanmar is our home, we will move to Myanmar immediately if the situation becomes stable," Sanwara told Reuters.
Roughly 75,000 refugees have successfully made an often perilous crossing through the fields, eventually fording a river boundary to reach Bangladesh. Some starved for weeks, while others gave everything they had to pay off people smugglers. Many never made it, drowning or being shot by Myanmar security forces on the journey. Survivors, who rely on shelters of bamboo sticks and black plastic sheets for protection from a scorching sun, face a major challenge in keeping their newborns alive.
"People are living in tough circumstances. Most don't have access to regular medical services and are not getting enough food," said Azmat Ulla, an official of the International Federation of Red Cross in Bangladesh, which is launching an emergency appeal for help.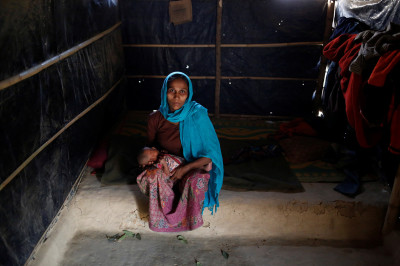 Yet the quietness of Cox's Bazar, a beachside resort town, makes for a jarring contrast with the temporary camps amid rice paddies and salt flats just an hour's drive away. Large groups of desperate women line the roads, begging for money from passing cars, often well after sunset. Marijaan fled to Bangladesh from Khyeri Prang village in Myanmar one month ago after her house was burnt down the by Myanmar military. "I reached the border at night and crossed by the boat. I paid the boatman to cross the Naf River," she explained to Reuters.
The camps often lack medical facilities and running water, leading aid agency workers to worry about an outbreak of waterborne diseases such as cholera. Many women struggle for funds, having lost male relations, the sole breadwinners in most families. They rely on handouts from the World Food Programme and other agencies. Clinics run by non-government bodies and the UN are overrun, scrambling to treat thousands of patients each month.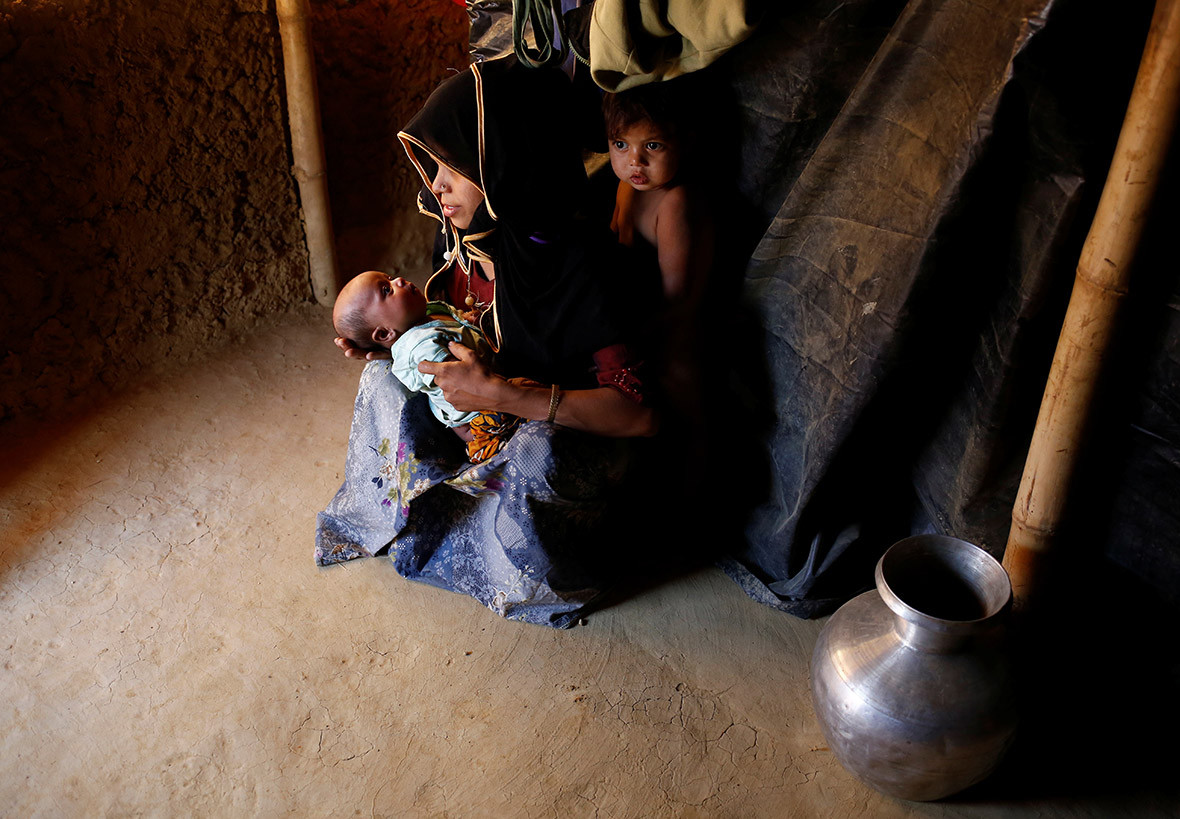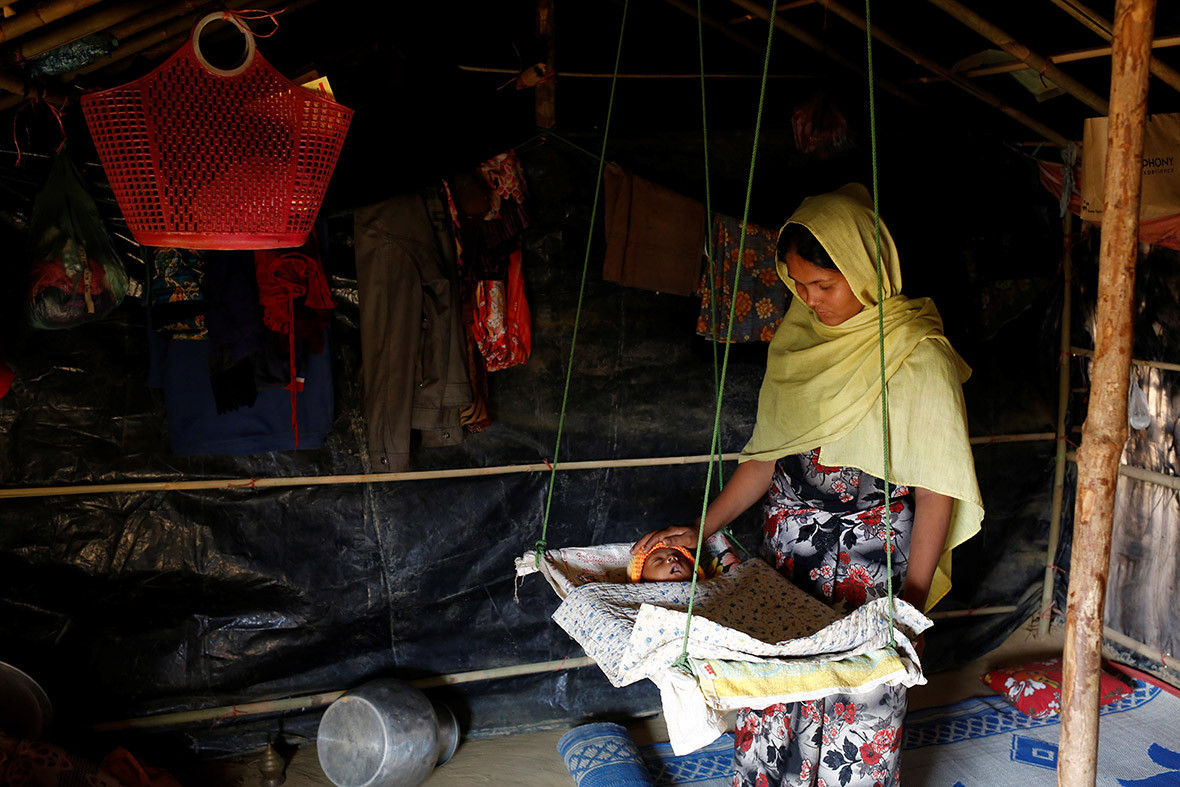 A red blanket spread on the earthen floor of her shelter, Rehana Begum, 25, cares for her one-day-old daughter. Rehana fled her village of Jambuinna in Myanmar three months ago.
"We were in our home and suddenly the military came to our village and started shooting," she told Reuters. "When we heard the sound of gunshots we immediately went to our relatives. We walked for four hours without any food and water to reach the border at 1am. We paid $18 (£14, 25,000 Myanmar kyat) to a broker to cross." Rehana Begum's family narrowly escaped being sent home, after being intercepted by Bangladeshi border guards. "They wanted to send us back, but then we heard gunshots from the Myanmar side and the guards released us, saying, 'Stay in Bangladesh and save your lives'."