International pressure on the Myanmar government is mounting to seek justice for the Rohingya people.
Non-governmental organisation Human Rights Watch (HRW) is the latest group to denounce violence committed against the marginalised Rohingya Muslim population in the Asian country, demanding punishment for the army officials involved in the rape and sexual assault of hundreds of Rohingya women and girls.
Researchers for the organisation carried out interviews with witnesses and survivors of the violence and concluded that the Burmese army and Border Guard Police took part into "possibly systematic" rape against Rohingya women and girls.
"These horrific attacks on Rohingya women and girls by security forces add a new and brutal chapter to the Burmese military's long and sickening history of sexual violence against women," said Priyanka Motaparthy, HRW senior emergencies researcher. "Military and police commanders should be held responsible for these crimes if they did not do everything in their power to stop them or punish those involved."
HRW report follows the publication of a scathing report from the United Nations on 3 February detailing "devastating cruelty" against Rohingya people, including women, children, the elderly and the disabled. According to the UN human rights researcher, more than half of the women interviewed had been subject to rape or other kinds of sexual violence, which seemed to have been widespread and systematic.
"What kind of hatred could make a man stab a baby crying out for his mother's milk. And for the mother to witness this murder while she is being gang-raped by the very security forces who should be protecting her – what kind of 'clearance operation' is this? What national security goals could possibly be served by this?" the UN High Commissioner for Human Rights, Zeid Ra'ad Al Hussein, said, demanding the Myanmar government to bring an end to the violence.
Information Committee of State Counsellor Aung San Suu Kyi, the de facto leader of Myanmar, has come under increasing international pressure to end the discrimination of the Rohingyas, who are considered to be one of the world's most persecuted ethnic minorities but she has seldom made any significant commitment to investigating the mounting reports of violence and abuse.
In December, a press release from Aung San Suu Kyi labelled the "rumours that some women were raped during the area clearance operations of security forces" as "fake". The statement claimed that the investigation commission had interviewed two women who gave conflicting testimony as to whether they had been raped, and that village leaders later refuted their accounts.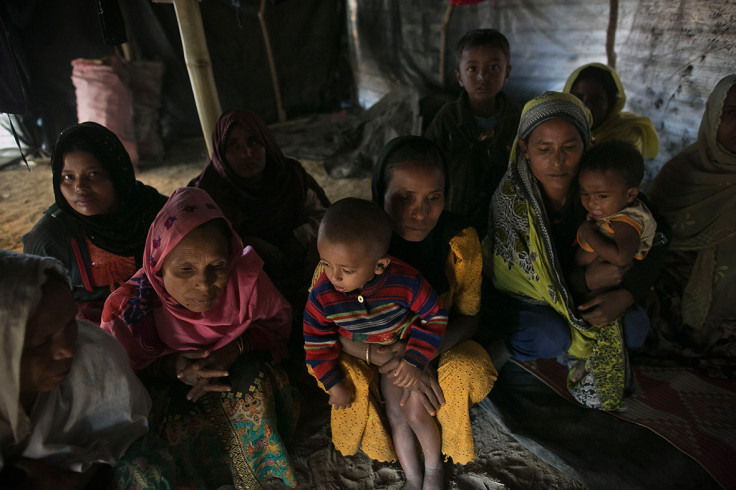 In its report, HRW denounced the Myanmar government for continually failing to investigate abuses against the Rohingya, and ignoring recommendations to seek UN assistance for an investigation into the violence. It urgently called for the government to endorse an independent, international investigation into alleged abuses in northern Rakhine State.
More than 66,000 Rohingya have fled across the border to Bangladesh since violence broke out in the Rakhine State in October 2016, following an ambush against police border patrol carried out by a Rohingya insurgent group Harakah al-Yaqin ( Faith Movement Arakan or HaY).
The army retaliated on the population in episodes of violence described by a UN official as having "ethnic cleansing" as an end goal. According to HRW, the ongoing crisis represents the most serious and widespread violence against the Rohingya since the ethnic cleansing campaign carried out in June and October 2012, which was led by extremist and ultra-nationalist Buddhist groups that see the stateless Rohingya and other Muslims as a "threat to race and religion".