The Rohingya are a Muslim minority in predominantly-Buddhist Myanmar, also known as Burma. They are concentrated in western Rakhine state, which is adjacent to Bangladesh. Their numbers have been estimated at about 1.3 million.
The UN says the Rohingya are one of the most persecuted groups in the world. Neither Bangladesh nor Myanmar recognises them as citizens. In Buddhist-majority Myanmar, even the name Rohingya is taboo. Myanmar officials refer to the group as "Bengalis" and insist they are illegal immigrants from Bangladesh, even though most have lived in the country for generations.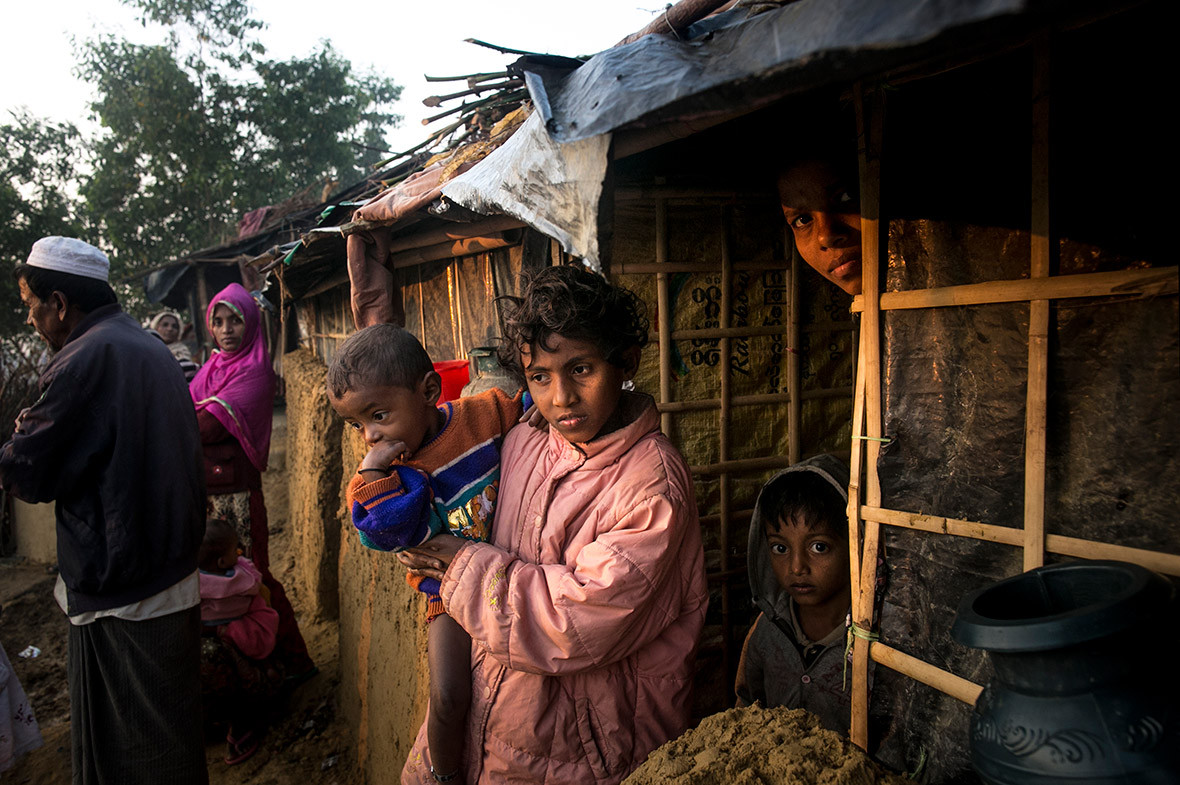 In a report released on 3 February, the UN human rights office said Myanmar's security forces have committed mass killings and gang rapes of Rohingya Muslims and burned their villages in a campaign that "very likely" amounts to crimes against humanity and possibly ethnic cleansing.
Witnesses had testified to "the killing of babies, toddlers, children, women and elderly; opening fire at people fleeing; burning of entire villages; massive detention; massive and systematic rape and sexual violence; deliberate destruction of food and sources of food," the report said.
Nearly 69,000 Rohingya Muslims have fled into Bangladesh since Myanmar security forces responded to attacks on border posts four months ago. The recent wave of refugees has joined more than 200,000 Rohingya already living in official and makeshift camps. Bangladesh says the refugees bring crime and a risk of disease.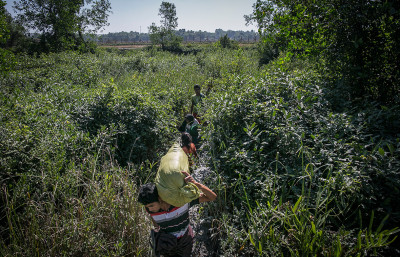 Now, Bangladesh plans to relocate the Rohingya from overcrowded and unhealthy camps to a low-lying island that experts say is not fit for human habitation.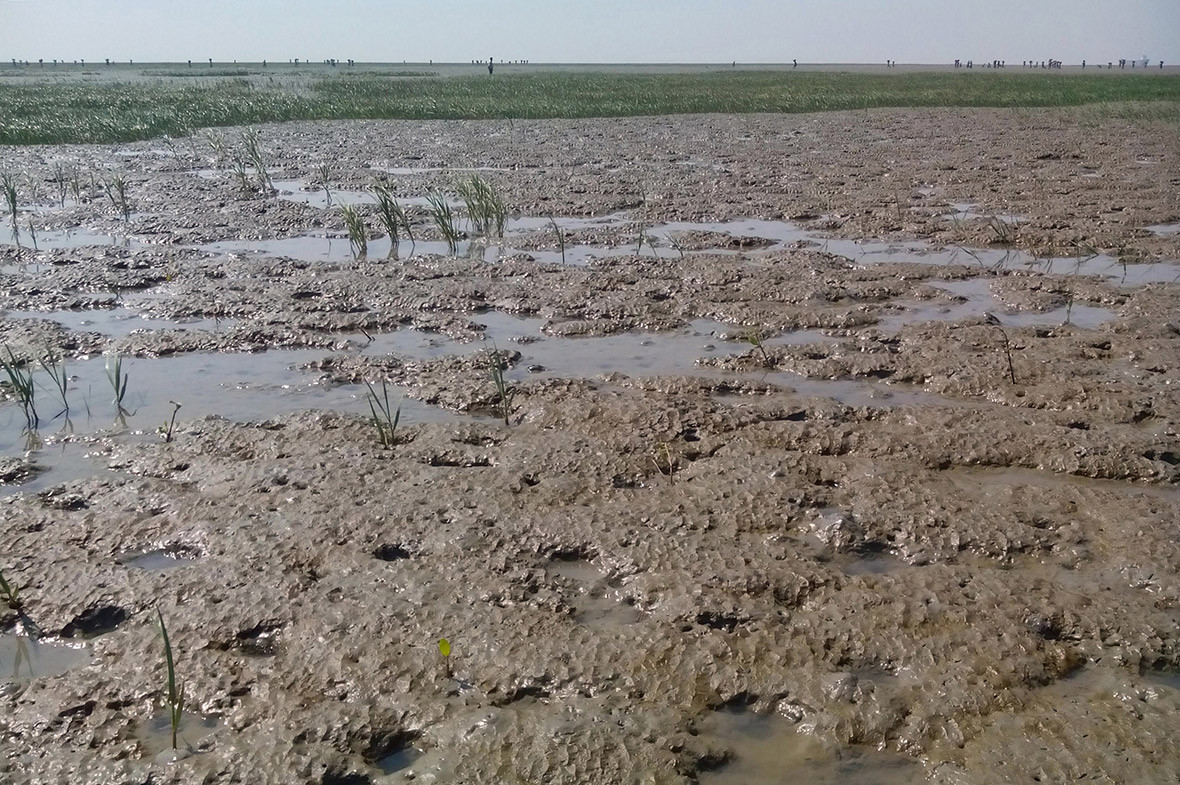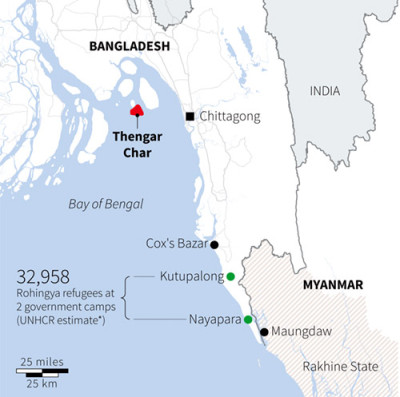 Thengar Char, an island in the murky waters of the Bay of Bengal, emerged from the sea only eight years ago. The island is two hours by boat from the nearest settlement. There are no buildings, mobile phone reception or people. During the monsoon it often floods and, when the seas are calm, pirates roam nearby waters hunting for fishermen to kidnap for ransom.
The Bangladesh Ministry of Foreign Affairs said the relocation will take place only after development activities are completed, referring to facilities such as homes, schools and hospitals.
The relocation plan has caused worries among the Rohingya, and some human rights groups and the United Nations have expressed reservations about it because of the geographical nature of the proposed location. Abu Bakar Siddique, president of the unregistered Rohingya at Kutupalong camp in Cox's Bazar, told The Associated Press that authorities have never discussed the prospect of relocation with them officially, but they were aware of it from media reports.
"Frankly we want to go back to Myanmar if our rights are ensured. If that does not happen soon, we have no other way but to follow Bangladesh government's order. We have no other choices. We are worried," he said by phone from the camp.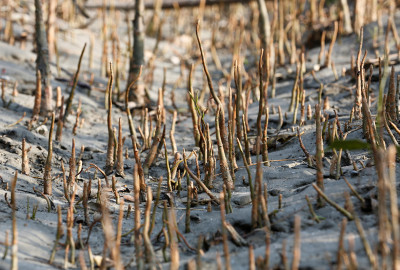 Myanmar said it had no opinion on Bangladesh's relocation proposal because it didn't know if the people affected were from Myanmar. Historically, Myanmar's government has considered the Rohingya in that country to be Bangladeshi immigrants and denies most of them citizenship.
"They don't need our opinion about whatever they do with these people in their country. It has nothing to do with our country," Aye Aye Soe, deputy director of the Myanmar Foreign Ministry political department, told The Associated Press. "Maybe they don't consult with us because these people are not from Myanmar. Without verifying whether these people are from Myanmar or not, we cannot say anything."