Truly harrowing footage of the dog meat industry in Indonesia has been captured by an undercover camera.
Gangs of men kidnap the animals, some of which are family pets, and subject them to the most inhumane suffering imaginable. The footage shows the innocent canines with their legs and muzzles bound, as they are tossed like sacks of potatoes into the back of a truck, crashing onto the trailer with potentially bone breaking impact.
Their mouths are bound so tightly that a blood trickles along their jaws as they emit heartbreaking whines of confusion, pain and fear.
However, this is only the start of their ordeal.
Scores of dogs are piled up in this way and driven for hours to slaughterhouses where they are then battered to death in front of one another with sticks.
The slaughtermen then bleed the tragic creatures out before skinning them and removing their meat.
The abuse video has been released by a coalition of animal rights charities on 2 November to promote "Dog Meat-Free Indonesia", a campaign aimed at eradicating the barbaric industry.
IBTimes UK has censored the most extreme moments of the video because they are extremely graphic.
The activists are not only concerned with animal welfare. The men in the video, like all others involved in the trade, are putting themselves at a high risk of rabies.
"Although dog meat is only consumed by a minority of Indonesians – estimated at less than 7%
– and only a tiny fraction of society are reliant on it as a primary source of income, the dog meat
trade threatens the health and safety of the entire nation," said Karin Franken, from the Jakarta Animal Aid Network.
"If Indonesia is to achieve its goal to eliminate rabies by 2020, urgent action is required by the government and all sectors of society," she added.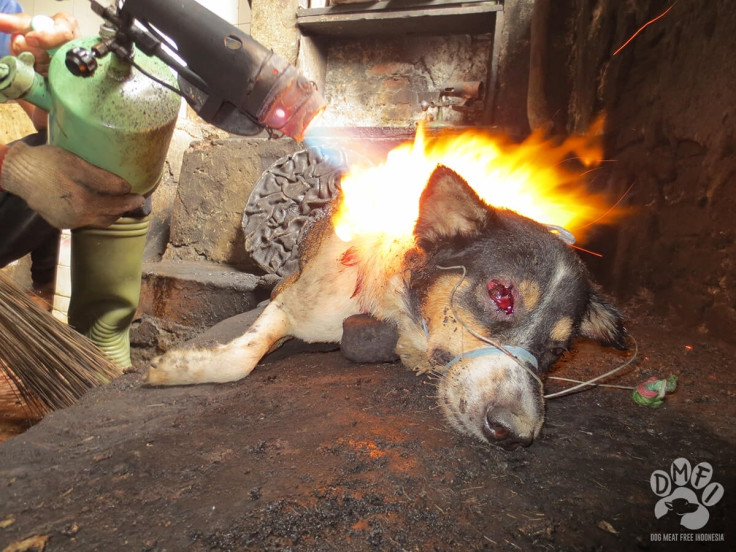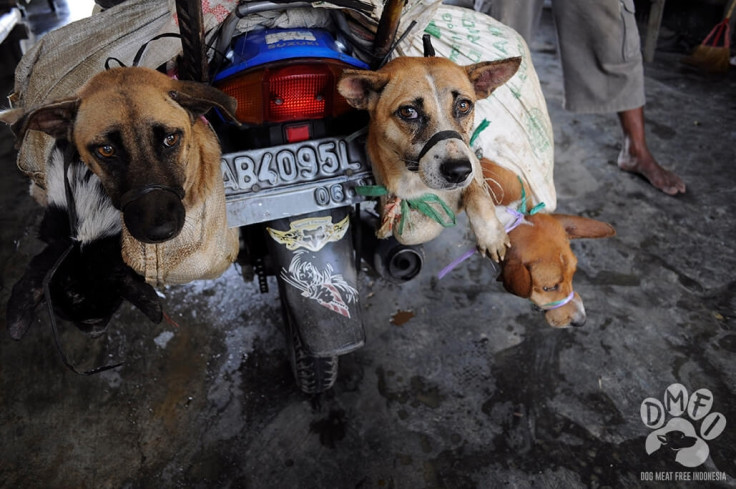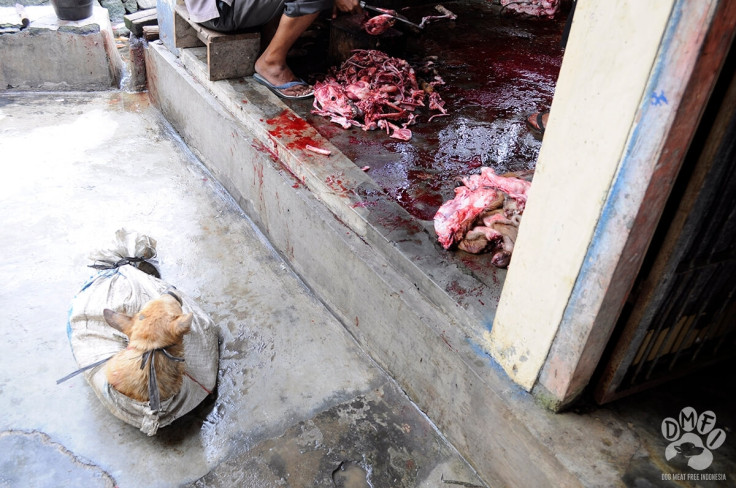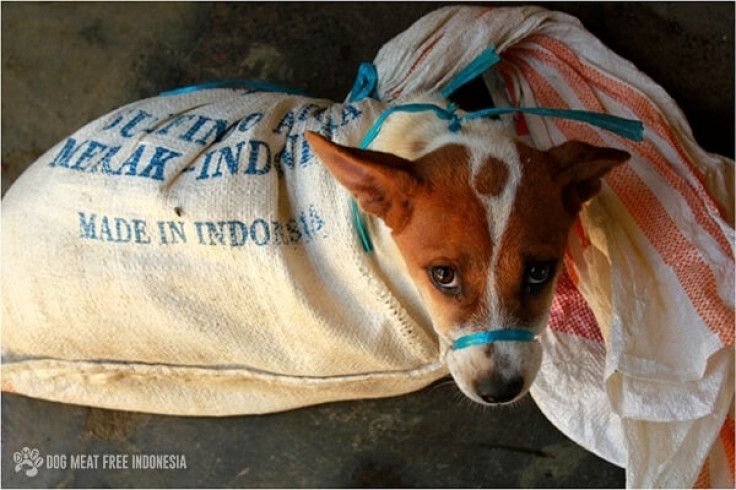 In July, Bali's governor ordered a crackdown on the dog meat trade on the Indonesian island, after an investigation uncovered the brutal realities of the industry. In an official letter, he explained that action needed to be taken on many grounds, including animal welfare, public health and the island's reputation as a tourist destination.
The Dog Meat-Free Indonesia coalition believes that such an approach must be adopted by the rest of the south-east Asian nation.
"Indonesia's dog meat trade is as brutal as it is unsafe, threatening to undo all of Indonesia's hard
work towards achieving rabies-free status by 2020," said Kelly O'Meara, Humane Society International.
"The Dog Meat-Free Indonesia coalition's investigations have exposed the horrifying suffering that dogs caught up in the dog meat trade endure".