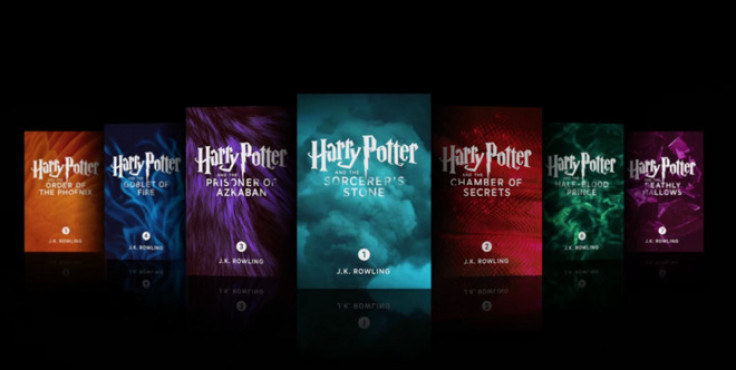 The Harry Potter series of books has been given a magical new digital enhancement that will see them come to life on Apple devices. The novels have been unveiled as exclusively available on Apple's iBooks Store and feature interactive animations, artwork and annotations written by JK Rowling throughout each book.
"I'm thrilled to see the Harry Potter books so beautifully realised on iBooks for the digital world; the artwork and animations in these enhanced editions bring the stories alive in a delightful new way," said Rowling.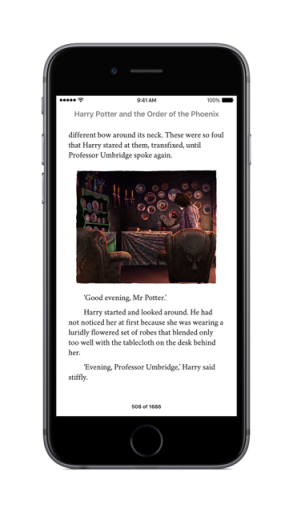 Available for iPhone, iPad and iPod touch they will feature more than 200 animations placed within paragraphs of text and will help paint a picture of the scene you're reading. You can expect to see cartoony clips of quidditch, wand waving and Dobby to take your reading experience to the next level. Readers can also play with the animations and will be able to do things like choose which winged key to use while hunting for the Sorcerer's stone or catch the Golden Snitch.
Previously, the digital versions of the Harry Potter series was only available for purchase through the Pottermore shop – the digital entertainment company run by Rowling – so it's the first time they will be available elsewhere.
"Harry Potter fans are going to love how their favourite stories come to life," said Tim Cook, Apple's CEO. "JK Rowling's legendary series is perfect for enjoying on your iPad or iPhone and we're thrilled to offer them exclusively on the iBooks Store."
Fans will no doubt already have their cherished collection of Potter books but this might be just the excuse they need to re-visit the exploits of the boy wizard. They might also be pleased to hear all seven of the books will also get new custom covers, typography, section headers and drop caps.
The Harry Potter Enhanced Editions cost £6.99 each and will be made available for download in 32 countries.