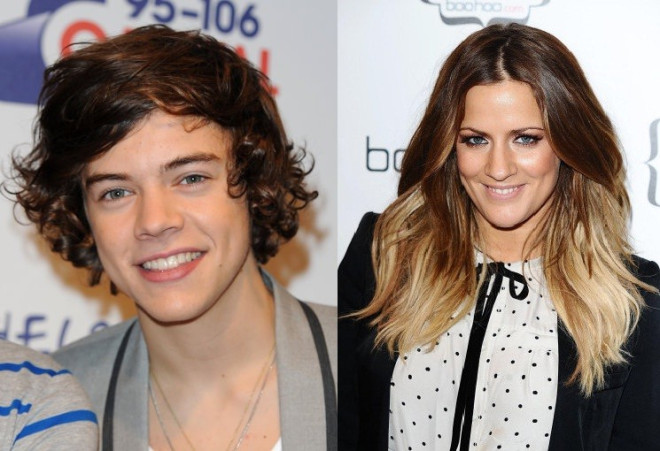 Harry Styles caused a sensation when it was rumoured he was dating The Xtra Factor host Caroline Flack, who was fourteen years older than the One Direction star.
However, today as the pair crossed paths to support hairdresser Lou Teasdale at her book launch, it was clear they are very much keeping things in the friend's zone.
33-year-old Flack and 19-year-old Styles left the event at the Ace hotel on Tuesday (25 March) separately.
The TV host wore leather trousers and a sheer lace sports jersey with a blazer, while the one Direction star opted for a casual style in a vintage Calvin Klein jumper, faded skinny jeans, brown boots and his Alexander McQueen Skull headscarf.
Flack famously received death threats from ardent One Direction fans who were incensed by reports that she was in a relationship with the teenager.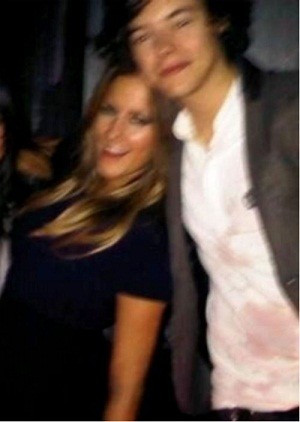 Speaking last year about her romance with Styles she defended the relationship saying: "We weren't bothered and his family wasn't bothered. But the thing about unconventional relationships is that other people do seem to be bothered."
"I mean, look, it was just really fun to hang out… I don't think we were ever going to have a long-term future. It was fun and it was hurting nobody… [Breaking up] was fine. And now we're friends."
The former couple have moved on since they first met on The X Factor. Flack is currently in a relationship with Disclosure manager Jack Street, while Styles was most recently linked with Keeping Up With The Kardashians star Kendall Jenner.
Ed Sheeran, Jordan from Rizzle Kicks, Sara Cox, beauty blogger Tanya Burr, model Kara Rose Marshall, and Style's One Direction band mate Liam Payne also attended.
Teasdale, who is One Direction's hairstylist, was celebrating the launch of her first book called The Craft, which gives advice on how to achieve a rock n' roll look at home.