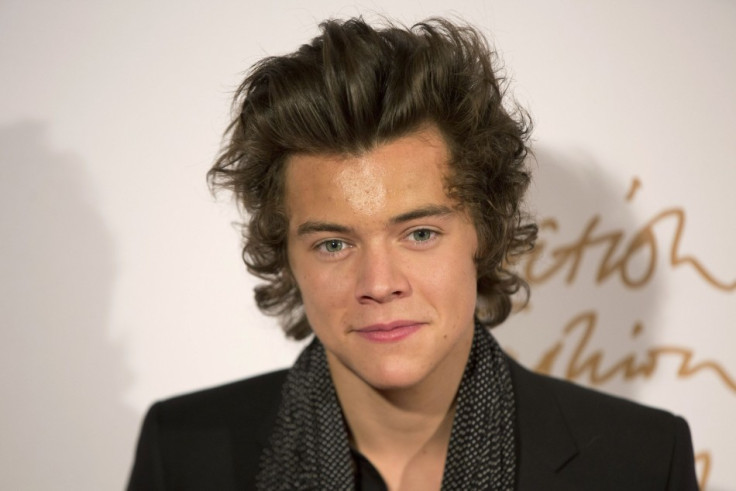 Harry Styles is to set the big screen alight as he tries his hand at acting. The singer, who found fame as one fifth of the world's most successful boyband, has been offered a role in Christopher Nolan's version of the classic British war film 'Dunkirk', which chronicles the British army's historic evacuation of Dunkirk, France during World War II.
The 22-year-old has reportedly been offered a role in the film which includes a stellar cast lead by Sir Kenneth Branagh, Tom Hardy and Oscar winner Mark Rylance. "It is not believed to be a leading role," Deadline says of Styles' role.
The Prestige director is said to be looking for largely unknown actors to play the leading roles in the movie which will tell the story of the 1940 operation to rescue hundreds of thousands of Allied troops from the beaches around Dunkirk at the start of World War Two.
It is the first cinematic recreation of the evacuation known as Operation Dynamo since the 1958 film starring John Mills, Richard Attenborough and Robert Urquhart.
Shooting for the film will begin in May at many of the locations where the events actually took place and Nolan will be using authentic Second World War battleships for the movie instead of employing digital effects.
Styles previously expressed an interest in acting during his time in One Direction and was offered a part in the Harvey Weinstein film Tulip Fever, which he was forced to turn down because of touring commitments.
The Drag Me Down hitmaker was also rumoured to be starring in FOX series Scream Queens. Speaking to InStyle magazine star of the series actress Lea Michelle revealed: "I heard a rumour that he may. I don't know if this is true, but he said at a press thing recently that he is talking to a male pop star to come for next year. If it's Harry Styles, everybody better calm down. I love One Direction. Everybody knows this."
The news of Harry's plans to venture into acting had his fans in raptures at the prospect of seeing their idol larger than life and on the silver screen.
Dunkirk is scheduled to release on July 21, 2017.