One Direction reunite for cameo role in hit comedy animation Family Guy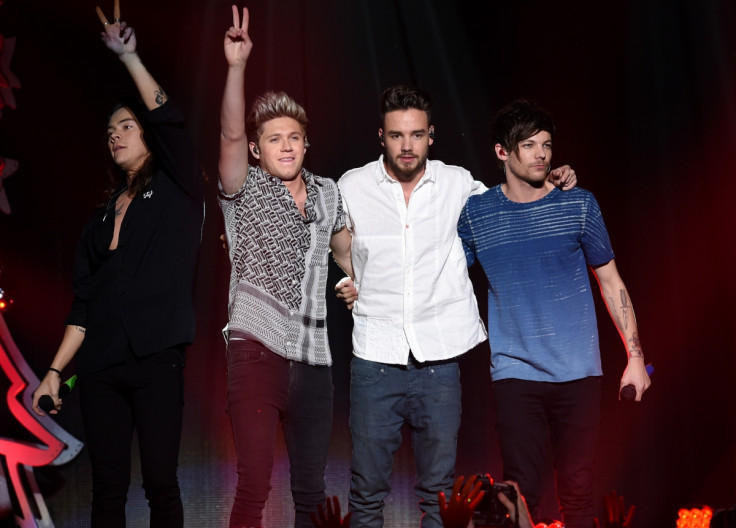 One Direction left their fans reeling when they announced they would be going on a hiatus. But barely a month after their last live performance on The X Factor final in mid-December and Dick Clark's New Year's Rockin' Eve 2016, it seems the foursome will be reuniting again.
The British boy band, comprising Harry Styles, Niall Horan, Liam Payne and Louis Tomlinson, are set to make a cameo appearance on animated comedy TV series Family Guy. The teen idols, who are known to be fans of the show, will appear in an episode titled Run Chris Run in which Chris runs for homecoming king.
In a statement to Entertainment Weekly, Family Guy executive producers Richard Appel and Steve Callaghan said: "There are not a lot of shows that, in the same season, feature guest-star appearances by both Frank Sinatra, Jr. and One Direction. And we really enjoyed their time with us, until we realized we were both old enough to be their fathers."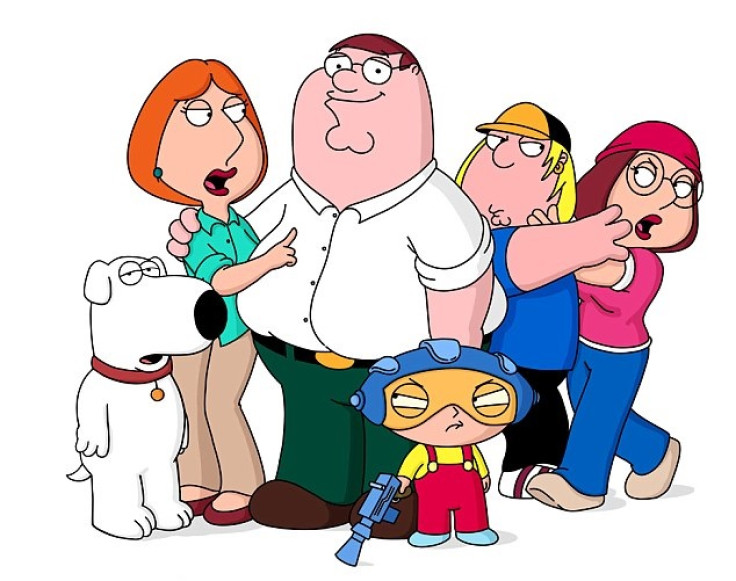 The Drag Me Down singers will be seen joining Stewie around a campfire where he tells them a story about the horror of non-skinny jeans. Simon Cowell is also set to make an appearance in the scene but it has not yet been confirmed whether he will voice the part himself or an actor will fill in for him.
While there are no signs that Zayn Malik will rejoin his former band mates for the animated show, the 22-year-old has been hinting at things to come after revealing three titles which will appear on his forthcoming solo effort, BeFour.
In an interview with Billboard magazine, the Bradford-born star revealed that BeFour will include songs titled It's You, Wrong and She. Touching on his exit from the band mid-way through their world tour he said that he wanted to take a new direction, musically. "I genuinely enjoyed [the band] and did whatever I could to be myself within that, but it's just not where I sit as a musician. The other boys' taste was generally indie rock. It's good music, but I don't f*** with it. That was never cool where I was from."
However, his biting comments left some fans less than happy. The singer responded to the negative reaction by posting a black and white selfie of himself on Twitter biting down on his finger.
Zayn sensationally quit the band in March 2015, claiming he wanted to be "a normal 22-year-old."
One Direction meanwhile, have reassured fans that they fully intend to return as a four-piece in the near future. Recording a video message which was posted on the official One Direction Twitter account, speaking on behalf of the band, Liam said : "Obviously you guys made all this happen for us and we can't thank you enough for the way that you have supported us for the last five years. And obviously this is very special for us because it's the last part our first chapter ... Thank you for enjoying us over the years and I hope there'll be many more years to come!"
The episode of Family Guy featuring One Direction is due to air in May.
© Copyright IBTimes 2023. All rights reserved.