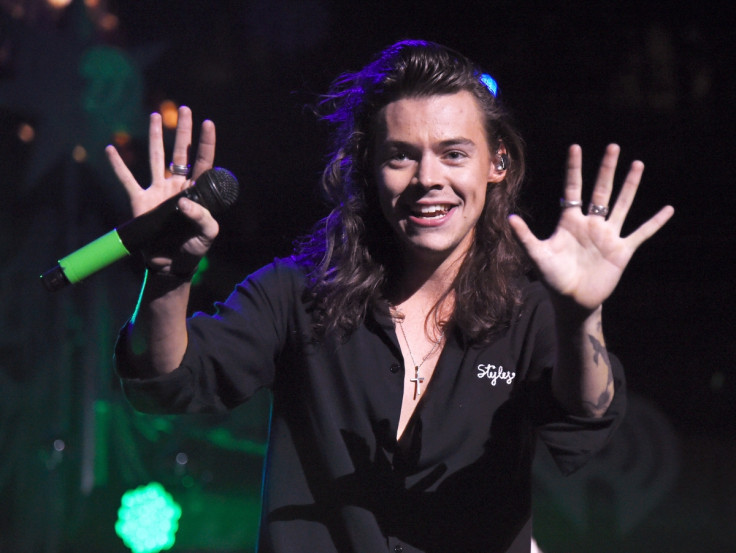 Pop star Harry Styles pulled of a James Bond after being suspended mid-air during the filming of a super-secretive music video for his debut solo single titled Sign Of The Times.
Ahead of the Friday (7 April) launch of his breakthrough single, The Sun published a few images of his dare-devil stunts, and the photos evoked overwhelming reactions from Styles' fans on social media.
"Why does this look like Harry's a secret agent going on a mission?" shared a fan on Twitter before adding on a dramatic note, "My name is Styles, Harry Styles."
The on-set pictures of the music video show the One Direction star suspended from a helicopter hovering over a water body.
The risqué stunts are said to have been shot at a secret location in Scotland earlier this week. As the 23-year-old singer goes the extra mile – hanging from a harness in his upcoming music video – he seems set to return to the music scene with a bang.
And fans of the former One Directioner agree. One Twitter one user wrote, "Swinging from a helicopter over the ocean while wearing a $4,000 Gucci cashmere coat is the most Harry Styles thing I've ever heard."
"Harry Styles literally decided to suspend himself from a helicopter and dramatically sing his new single, when will your fave ever [sic]," another fan said of the pop star's stunts.
While the first glimpse of the hugely anticipated music video looked promising, it also fuelled a series of hilarious memes.
"Is it a bird? Is it a plane? no! it's harry styles!" a Twitter user joked. While another social media enthusiast took things to a different level by sharing a dog-meme and comparing the situation to Harry's photos.
A recent report quoted a source close to the singer as saying that with the launch of his upcoming single, the singer wants to establish himself as a serious artist. "Harry isn't a typical popstar. This is an art rock project – and he wants to let the music do the talking," the insider said.
Below are more tweets and fan-reactions to Harry's set-photos: