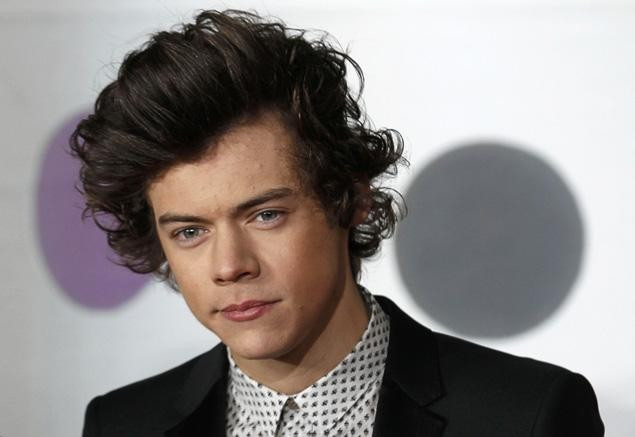 One Direction's Harry Styles is reportedly smitten by Asami Zdrenka from the girl band Neon Jungle and thinks she is "really hot."
The 18-year-old first met Styles at the Sony Music party following February's Brit Awards.
"There was sparks, fireworks, explosions!" Amira McCarthy, Zdrenka's bandmate told Heatworld. "I reckon there were sparks. He whispered in my ear that she's hot."
Jess Plummer added, "Yeah same! He said that she's amazing, he said 'Asami's really hot!' and I was like 'yeah she is isn't she!'"
Zdrenka revealed she is a big fan of the One Direction. According to the hits radio, "she sleeps with little cardboard 1D cut-outs next to her bed".
"He was really nice and it was really weird because obviously I'm a really big fan of One Direction but when I was talking to him I didn't feel like I was talking to Harry from One Direction. I just thought I was talking to Harry Styles who just so happened to be in the same business as me," Zdrenka said.
Zdrenka previously said she would like to go on a date with Styles.
"I was dancing with Harry and he is so nice, you know. Liam and Harry are both so down to earth and so nice. I was talking to Liam and he was like "Let's get a picture!" and I was like 'Ok'."
It's crazy," she told Metro. "I still fancy him. And he follows me on Twitter as well. I don't know if I'd want to go on a date though, if I'm honest. But if it happens... I think it would be fun!"