Fans of Hart Of Dixie should brace themselves for bad news, as hints suggest that the show might go off air after Season 4.
Last week, stars Wilson Bethel and Scott Porter posted subtle tweets suggesting Dixie's upcoming fourth season will be its last.
Check out their tweets:
That's a wrap on Wilson & #3Amigos. Love these dudes. So proud. #TearsWereShed #HartOfDixie @WilsonBethel @1loveCress http://t.co/DWcoEzfmPb

— Scott Porter (@ScottPorter) October 7, 2014
And the sun sets on #BlueBell. Thanks for an amazing 4 years. #HartOfDixie http://t.co/lokFHteT1d

— Scott Porter (@ScottPorter) October 8, 2014
Thank you, Wade Kinsella, for these four wonderful years. It's been a mighty pleasure knowing you. #picturewrap #HartofDixie

— Wilson Bethel (@WilsonBethel) October 7, 2014
Also, TvLine reported that Wilson Bethel, who plays Wade Kinsella in CW's countryside drama, has landed a series regular role on ABC's drama The Astronaut Wives Club. He is set to play Scott Carpenter, the easygoing husband of Yvonne Strahovski's Rene.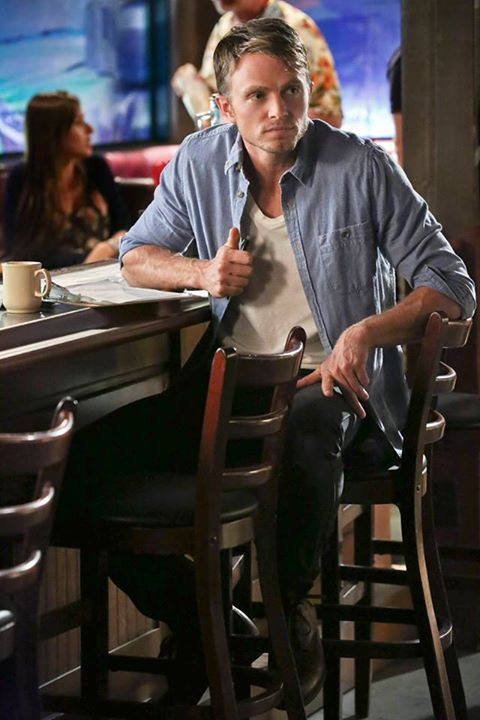 Previously, Hart of Dixie was only picked up for a 10-episode fourth season.
Network president Mark Pedowitz in an interview in July rubbished the idea that Season 4 would be its last.
"We're excited to see what happens," Pedowitz told Tvguide.
When asked if Rachel Bilson's pregnancy will be written into the upcoming season, Pedowitz said, "[Executive producer] Leila Gerstein is planning to have a pregnancy eventually happen, but not for the character of Zoe Hart."
"We have not quite planned where we are putting it yet."
Loyal fans of Hart of Dixie are outraged at the show ending rumours.
Here are a few fans tweets:
omg has Hart of Dixie been cancelled?! please don't let this be true

— Zara (@HobbiesBabe) October 11, 2014
Wait, Hart of Dixie got cancelled? What is happening? Which show is going to use the Stars Hollow/Bluebell set next I need to b prepared — katherine kBOOson (@Kappa_Tau_Kappa) October 8, 2014
hart of dixie cant be cancelled no thank you

— glee or die (@gomezonastick) October 7, 2014
Is #HartOfDixie getting cancelled? Because some of the actors are basically tweeting like it is. Say it ain't so, Blue Bell. — Stephanie Webber (@RoseWebber) October 7, 2014
@WilsonBethel @SerialScoop Oh no! @cwhartofdixie better not be cancelled!!

— Lori (@lori_heineken) October 14, 2014