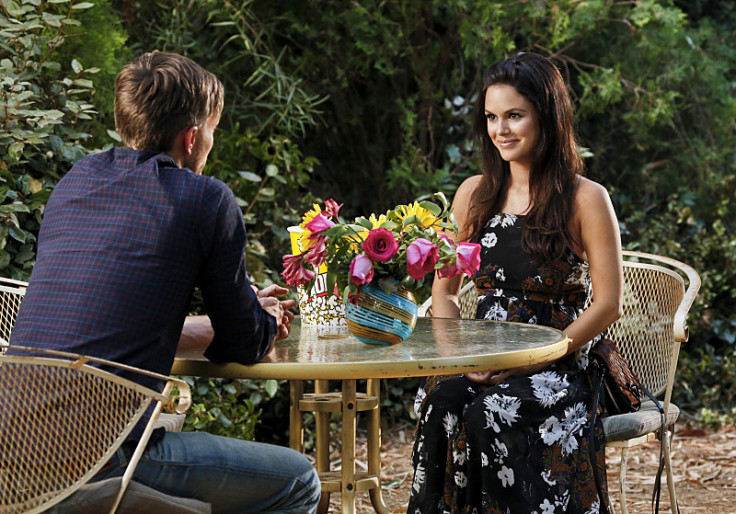 Hart of Dixie returned on 16 January with its second episode where Zoe finally tells Wade about her pregnancy, and his reaction was disappointing.
The Curling Iron episode saw Zoe Hart panic over her pregnancy. She wants to be a good mother, and was seen debating whether or not she should go through with it.
Meanwhile, Wade was confused throughout the episode, because of Zoe's weird behavior.
In the premiere episode, Wade confessed to Zoe that he loves her and she rams the door in his face saying, "it's too late".
In episode 2, Wade and Zoe go out on a date where he says, "Maybe I'm not 100 percent sure that you [Zoe] wouldn't hurt me if we started things, but I know that I have never felt about anyone the way I feel about you. And I guess that I realized it's worth the risk."
But then he also drops a bomb saying he wants to "take things slow", which made Zoe run in the opposite direction, as she wanted to tell him that she's already pregnant with his baby.
After a lot of drama, when the truth finally comes out, Zoe tells Wade that she is pregnant and that she wanted to raise the baby alone, at the end of episode 2. TO which, Wade laughs because he thinks she is joking, but quickly picks up on her seriousness, and looked shocked.
However, the official synopsis for episode 3 titled The Very Good Bagel, has some good news for Zoe and Wade fans.
Also a new promo shows, Zoe Hart in New York, and Wade on the phone asking, "When are you coming back?" To which Zoe replies, "I don't know".
And the next scene cuts to Wade in New York, and Zoe is shocked to see him in her apartment.