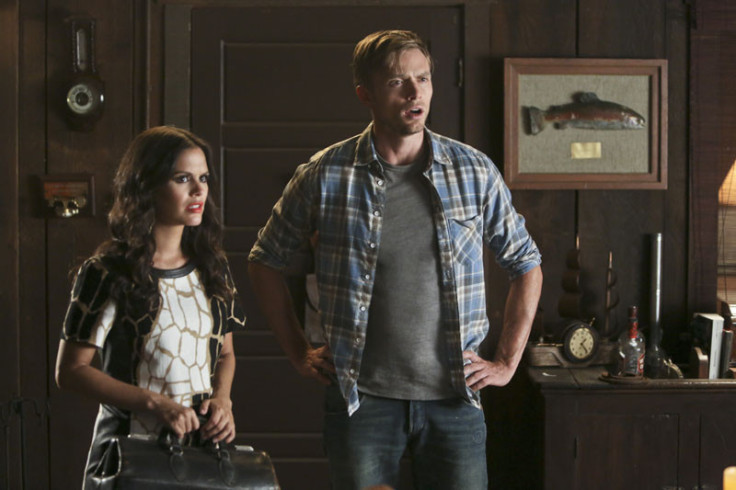 Hart of Dixie lead characters Zoe Hart and Wade seem to be coping up with the news of the unexpected pregnancy of Dr Hart.
In the previous episode titled The Curling Iron, Zoe informs Wade that she is pregnant and tells him that she plans to take care of the child all by herself.
But going by new promos of the third episode, Zoe freaks out after Wade reacts unexpectedly to the pregnancy news, and she leaves for New York. A worried Wade follows her so that he can make amends and work things out.
The third episode is titled The Very Good Bagel. It will air on Friday, 23 January on The CW.
The official synopsis of the episode reads: "After weeks of going back and forth with their relationship problems, Zoe (Rachel Bilson) and Wade (Wilson Bethel) finally start making progress."
Meanwhile, executive producer Leila Gerstein has told E! News that the third episode will be "all about their reactions".
"Episode 3 will see both of them overreacting to this news in crazily inappropriate ways," Gerstein said.
"Finally, by the end of Episode 3, they will have come around and there will be a major resolution as to what's going to happen between them and their child."
On the other hand, things do not seem simple for Lemon Breeland. Though she is yearning for her high school days, George and Lavon have both realised that are not quite over her.
The synopsis further reads: "Lemon (Jaime King) reminisces about her high school days and enlists Annabeth (Kaitlyn Black) and Crickett (guest star Brandi Burkhardt) to crash George's (Scott Porter) parents' lake house. While rescuing the girls from their fun night, George and Lavon (Cress Williams) make drastic decisions regarding their love lives."
So wait and watch what happens in The Very Good Bagel.
Watch the promo here: