Teesside Crown Court has been told that two teenage girls aged just 13 and 14 launched a savage attack on a vulnerable woman which resulted in her death - and posted photographs on Snapchat during the assault.
The half-naked body of Angela Wrightson, 39, was found by her landlord at her Hartlepool home in December 2014.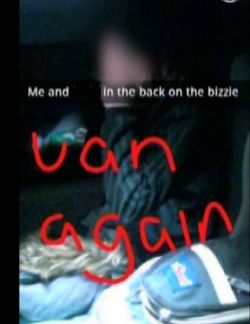 "Angela Wrightson was found by her landlord," Prosecutor Nicholas Campbell QC told the jury. "The body was sitting on a sofa in her front room, she was naked from the waist down.
"There were well over 100 injuries. The evidence at the scene of the crime showed she had been struck in 12 separate locations within that room.
"A number of implements were used as weapons. They included a wooden stick with screws standing proud of the surface, a TV set, a printer from a home computer, a coffee table and a shovel.
"Smaller items such as a kettle and a metal pan were used together with a glass vase and other ornaments."
The court heard Wrightson had shards of glass and gravel around her "private parts" and ash in her right ear.
The two accused, who cannot be named, are said to have taken photographs with the victim during the assault. They are smiling but she is not. She also has bruises on her face.
At the time of the incident the older girl was in local authority care and the younger with a foster family. The pair are said to have had an intense relationship.
Wrightson, who looked older than her 39 years, was an alcoholic who the court heard was pressured into buying alcohol and cigarettes for local children and let them drink in her home.
The court heard from a witness who claimed to have a Facebook conversation on the night of the incident in which she heard the younger girl say: "Go on [names older defendant], smash her head in, bray her, f****** kill her."
The witness says she then heard laughter in the background. The prosecution allege Wrightson was attacked with a number of household items including a television, kettle, coffee table and shovel.
Later, when the two girls were being taken away, one took a "selfie" from inside the van with the words: "In the back of the bizzie van again."
Both girls, now 14 and 15, deny murder. The trial continues.