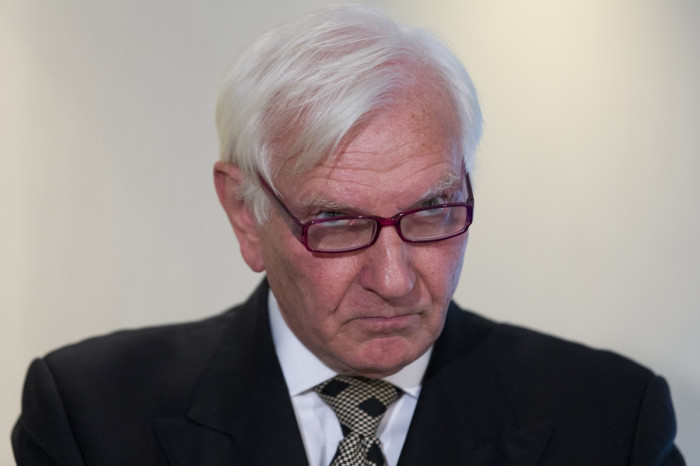 Former Conservative MP Harvey Proctor has instructed solicitors to look into commencing legal action against the Metropolitan Police (Met) following his exoneration over claims of paedophilia and murder by an alleged witness known as "Nick." Along with former home secretary, the late Leon Brittan and former Army chief Lord Bramall, Proctor was named by the Met in connection with Operation Midland, set up to investigate claims of historical sex abuse.
Proctor's home was searched and he lived under the shadow of the investigation for more than a year before Operation Midland collapsed in March without a single arrest. "Nick," whose identity is protected, is now facing a possible investigation by Northumbria Police for allegedly attempting to pervert the course of justice. He had claimed the three men were among a VIP paedophile ring which abused and murdered young boys in the 1970s and 1980s.
A review into Operation Midland by retired High Court judge Sir Richard Henriques published on 8 November listed 43 "significant failings" by officers involved with the inquiry. These included a public statement by a senior Met officer which described the allegations by "Nick" as "credible and true", despite the fact there was no evidence to support the claims.
After a meeting with Sir Bernard Hogan-Howe, Proctor, a Tory MP from 1979 to 1987, said the Met chief had reiterated the apology he made to himself, Lord Bramall and the widow of Lord Brittan. Hogan-Howe appeared sympathetic, said Proctor, who nevertheless added that if he was in the Met Chief's position, he would have resigned.
Proctor told Sky News: "I can say that in the light of the Henriques Report and its findings, the letter of apology which I received from Sir Bernard Hogan-Howe last Tuesday, and the intolerable strain and stress I, my family and friends have borne this last 18 months I have asked my solicitors to look towards taking proceedings against the Metropolitan Police Service and I will comment further shortly."
Speaking to the channel later, Proctor said Hogan-Howe had raised the possibility of compensation at the meeting before Proctor did. He added that he hoped the case would not go as far as court.
Proctor said he had asked the Met to investigate "Nick" earlier in the year and was glad an investigation was underway. The Met said it would not comment on a private meeting.