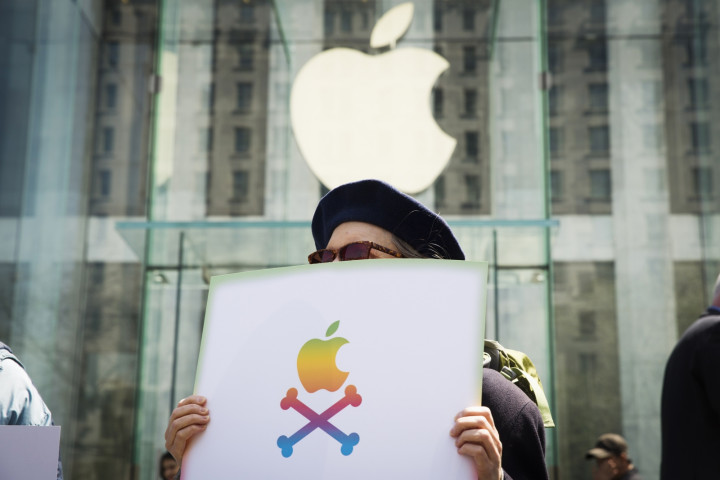 Apple has issued fresh guidelines to the army of app developers who stock the tech giant's App Store - including one with a distinctly disturbing undertone.
Huge interest has greeted the latest App Store Review Guidelines, which the Silicon Valley behemoth issued this week.
According to Apple, the guidelines are to help developers have a "rewarding experience – both professionally and financially."
But one piece of advice could be interpreted as nothing less than a sinister warning to the thousands of cottage developers.
In fact, it could be described by a phrase used by Apple itself elsewhere in the guidelines when listing which apps could be banned: "plain creepy".
Developers toiling away at their computers for months - in the hope of crafting that one "killer app" which will shoot up the App Store ranking charts and make them rich - have been warned by Apple not to complain publicly about the firm.
Near the bottom of the guidelines, Apple advises developers not to go public with complaints by talking to the press about the globe-straddling electronics firm.
The iPhone and iPad maker, which turned over nearly $171bn in 2013, said: "If your App is rejected, we have a Review Board that you can appeal to. If you run to the press and trash us, it never helps."
That phrase "it never helps" should send a shiver down the spine of a small-time developer and may very well discourage them from speaking publicly about problems.
That is because the App Store is simply so big and important "professionally and financially" to thousands of app developers. Quite simply, if an app is not on sale in the App Store, then it will make next to no money and the developer must find another job.
Apple is the gatekeeper to this virtual land of promise and is evidently unafraid of telling app developers - who are its lifeblood - to button their lips and stay quiet about problems with Apple.
Why does this matter? Well, a culture of fear in which issues are not discussed in public has been shown in other areas to perpetuate the problem and have a detrimental wider impact.
Also, the app industry is booming and consumer tech is an increasingly important part of national economies. With mobile apps and tech so important to millions of people worldwide, can it really be healthy for such a powerful entity as Apple to gag critics?
If a veiled warning to developers to watch their tongue – with all the unspoken "professional and financial" consequences which failing to do so may bring, is not "plain creepy," then what is?
It seems the giant tech firm is very sensitive indeed when it comes to dealing with publicity and potential bad news. Surely there's an app for that, too?