An FBI investigation looking into possible connections between Donald Trump and the Russian government has so far found little to suggest a relationship between the two, according to reports. But the word of a veteran spy and Senate leader are questioning those claims.
A probe has been ongoing since the Democratic National Committee was hacked in the Spring, as well as the emails of prominent political figures such as former Secretary of State Colin Powell, and Hillary Clinton's campaign chairman John Podesta over the summer.
In early October – in a joint statement – the US Department Of Homeland Security and Director of National Intelligence said the cyber intrusions were linked back to Russia and "only Russia's senior-most officials could have authorized" them.
Trump drew criticism from security experts when he spoke in favour of the hack and Vladimir Putin, and even invited Russia to try and find 32,000 emails deleted from Clinton's private server. Some accused him of treason and questioned his relationship with Russia.
Trump has denied any ties to the Russian government or Russian investors.
Speaking with the New York Times on condition of anonymity, law enforcement officials have now said their investigations haven't found a solid link between the Republican presidential candidate and Russian government.
Speaking of Russia's aims, one intelligence official told The Times these hacks aren't "about the election" but rather "about a threat to democracy." Intelligence officials said that a wide investigation is ongoing, but has so far found no evidence to link Trump, his business, or political supporters to the hacks.
On Monday (31 October) NBC News reported that the FBI is conducting a preliminary inquiry into Donald Trump's former campaign manager Paul Manafort's business ties with Russia. In August NBC reported Manafort's connection to Russian and Ukrainian oligarchs.
In both August and September congressional leaders were briefed on Russia and Trump. Democrat and Senate Minority Leader Harry Reid accused the FBI's Director James Comey of protecting the Republican nominee in a letter Sunday (30 October).
"In my communications with you and other top officials in the national security community," Reid wrote, "it has become clear that you possess explosive information about close ties and coordination between Donald Trump, his top advisors, and the Russian government.
"I wrote to you months ago calling for this information to be released to the public," Reid said. His letter was a response to another sent by Comey Friday (28 October) that revealed to government officials the FBI had found a potentially new batch of emails from Clinton's private server.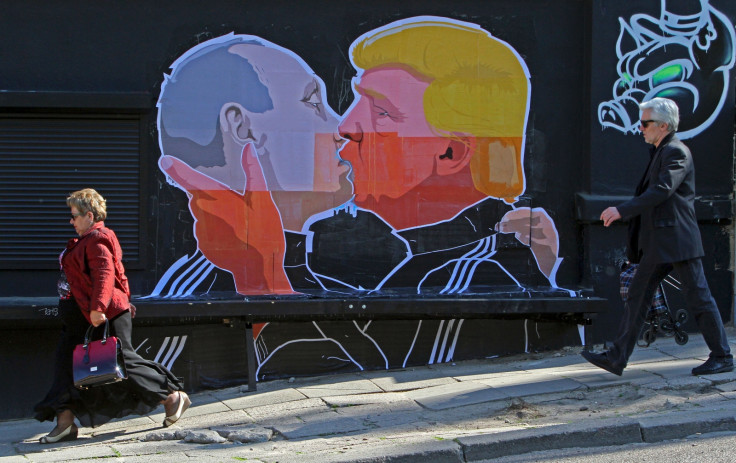 Now a Russian counterintelligence specialist – and former senior intelligence officer for a Western nation – has told the magazine Mother Jones that he gave the FBI memos of his recent interviews with Russian sources. These claim that the Russian government has tried to help and turn Trump for years.
The magazine's reporter David Corn also spoke with a senior US government official familiar with the former spy. The official characterised the source, who now works for a private firm, as having a proven track record of reliable intelligence.
One of these memos seen by Corn said that the effort to help Trump is "endorsed by Putin" and aims "to encourage splits and divisions in western alliance." The memo said that Trump "and his inner circle have accepted a regular flow of intelligence from the Kremlin, including on his Democratic and other political rivals." It even claims Trump could be "blackmailed" by Moscow.
"It's quite clear there was or is a pretty substantial inquiry going on," said the source. "This is something of huge significance, way above party politics."
But law enforcement sources told the New York Times that any ongoing investigations into Donald Trump's ties to Russia have been inconclusive and have not turned up a direct link. Right now they see the hacks as an attempt to disrupt the election rather than get Trump elected.
The 2016 US election 8 November is now a week away.