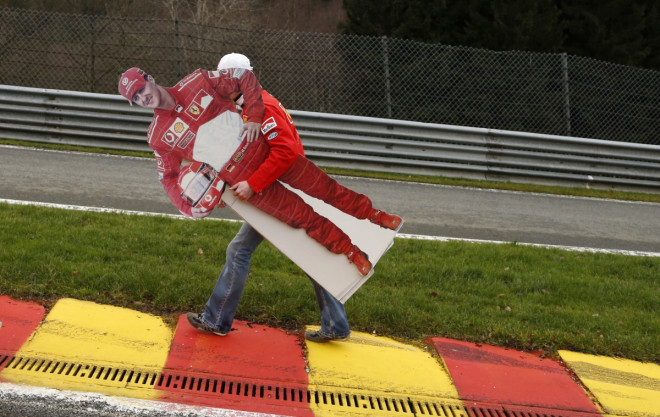 Michael Schumacher may have been moved out of hospital and transferred to a new location where he is receiving treatment, an ex-F1 insider has claimed.
Seven-time Formula One champion may not even still be in Grenoble University Hospital where he was taken after crashing catastrophically in the French Alps, last year.
According to former F1 chief medic Gary Hartstein, the stricken racing legend could be at home in Switzerland receiving treatment with his wife Corinna and close family even closer at hand than they have been since the ordeal began.
Writing on his blog, Hartstein said the rumour about Schumacher's location "could easily be true".
"As for the rumours of Michael being at home, they could easily be true, but I have no way of knowing. This would be the kind of information I'd assume would be EXTREMELY closely held, for obvious reasons," wrote the former F1 medic.
"There is no reason why this shouldn't be possible. If Michael is still ventilator-dependent, taking Michael home would require a certain amount of equipment and the round-the-clock presence of a significant level of care, but thousands of ventilator-dependent patients are cared for at home.
"If Michael is breathing on his own, home care becomes even more feasible. As you can imagine, patients with prolonged severe disorders of consciousness require a high level of care, but this would be something that Michael's family could organise with no major problems."
It has been two months since the last public statement about the German racing legend's condition from his inner circle. Wife Corinna has previously denied she has installed equipment for treating Schumacher at their home near Lake Geneva.